Full Spectrum Sessions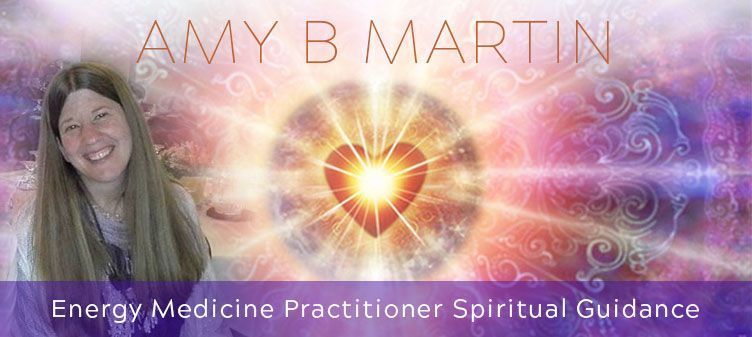 ENERGY HEALING
AND
FULL SPECTRUM HEALING SESSIONS
(LONG DISTANCE AND IN PERSON)
Full Spectrum Energy Work often not only relieves pain but it also helps to ground and rewire your nervous system creates harmony within the entire system, often creating a beautiful opening to be able to live a more vibrant and joyful life.
All sessions include anything you need and prefer in the form of spiritual direction/guidance, the many facets of doing deep inner work, emotional support, releasing trauma and emotions from your nervous system, with the use of a beautiful blend of state of the art energy modalities ...
to assist you in not only supporting your nervous system...
but also helping you to move beyond your most challenging vows... and programming in your chakras.
Full Spectrum Sessions consist of an initial assessment of the seven main chakras and a healing tailored for your particular needs that include balancing and clearing any blocks in the chakras and five spiritual gateways in the body.
After a Full Spectrum Session many people feel energetically expanded, see colors, have visions, receive spiritual guidance and/or enjoy an inner calmness, clarity, sense of connection, oneness and deep inner peace.
Full Spectrum Energy Sessions Realign Us With Our Heart
By Easily and Effortlessly Accessing The Voice of Our Soul
When We Align With That Part of Us
That Is Never Been Wounded And Has Never Been Broken
And We Can Tune Into That Sacred Part Of Us
That Is Not Only Where Spontaneous Transformation Occur
But Also Where We Have The Potential
To Literally Heal From Anything
When We Connect With This Deeper Part Of Ourselves,
It Also Opens Us Up
To A Deeper Sense Of Meaning And Purpose In Our Life
Although it is virtually impossible to describe a session with words alone, through the synthesization of the extensive state of the art energy work training Amy has learned how to gently invite your energy system to come into re-alignment with your Soul's Divine and unique purpose and feeling connection to your own innate rhythm and balance.
Each person's experience is highly individual, the intention throughout each of your long distance sessions will be customized to focus your healing on your specific needs, and blocks and designed with the intention to gently create an opening for you to be able to touch your Soul and reawaken to the power, beauty and the brilliance and truth of what it feels like to be Divine and Infinite YOU... maybe deeper than you ever have before.
For the past 10+ years I have been offering Full Spectrum Vibrational sessions in person and long distance.
Full Spectrum Vibrational is a really powerful energy modality that never ceases to to amaze me at how effective it is.
It uses all the 12 spectrum and colors of the rainbow, and all the frequencies of light in a way that Reiki just cannot reach.
Amy has

studied many world renowned energy modalities (including Reiki) and Full Spectrum is one of the most powerful modalities I have personally experienced.
A Full Spectrum Practitioner assists in rewiring your nervous system by grounding,

charging

, restructuring, clearing and energizing each of the energy centers in the aura that may have become "blocked" or out of balance.
These energy centers are known as "chakras," and in Full Spectrum Sessions, the twelve energy centers are taught as the Rhys Method® Chakras.
Our

nervous

system and

energy centers can become compromised due to deep inner programming or traumas throughout our lives, or because we are under stress in our daily life or a combination of both.
The result of limited energy (or blocks) in one of the energy centers is often pain or illness in a related part of the body.
Once the full spectrum practitioner brings the system back into balance, the client will feel a sense of internal unity and deep inner peace that not only stimulates their autonomic nervous system creating a immune response within them.
Energy Medicine and Full Spectrum Sessions are the art of transformation at the deepest level. It is a quality of being that the practitioner is able to embody, allowing them to hold a radiant and vibrant sense of connection to their Soul~ and their deeper sense of inner purpose~ that has the ability to transform any person into a a skilled and gifted healer.
It takes years of study (AND deep inner work) for Energy Medicine Practitioners to learn how to "hold their field" and raise their vibration to the highest level allowing them to awaken healing within the client at the deepest way possible.
Being in the presence of someone who vibrates from their life purpose, inner peace and joy begins to awaken the same qualities within the client.
Full Spectrum Sessions have a Reiki like quality but the intention is integrating all 12 levels of your aura/ field (that include your energetic chakras, and spiritual gateways which include your life purpose levels and Soul levels) allowing you to access and heal deeper levels of consciousness.
Sessions are beautifully designed for you to touch your Soul and awaken to your Divinity and your gifts~ (maybe deeper than you ever have before)~ bringing clarity, energy, confidence, courage allowing you to feeling balanced and harmonious well being in your body, mind and spirit.
Sessions are designed around your specific needs.
Everyone's experience is highly individual and unique.
People often experience a state of deep inner peace and joyful awareness and deeper connection with their life..
Sessions can be done in person or long distance any time you feel out of balance or if you feel spiritually disconnected and out of alignment from yourself, your gifts, and the truth of your Soul's deepest purpose...
...OR if you are feeling expansive and on top of the world and you would like to continue to accelerate your upward karma spiral.
Full Spectrum Energy Work is a form of Energy Medicine that is highly experiential.
It is similar to Reiki, because it is a gentle non invasive light touch while you are laying fully clothed on a healing table~ yet it is completely different because we work with all 12 levels of your aura and your energy field.
Most people find it a deeply relaxing and healing experience and can be very powerful in reducing stress, and enabling the body to self heal through balancing, supporting and releasing any energetic patterns that may be affecting your Body, Mind and Soul.
As you start to feel how the energy of the mind, body and soul all beautifully flow together it allows you to feel deeper levels of peace, love, joy and enthusiasm for yourself and your life in a much deeper more intimate way.
Crystal Bowl Sound Work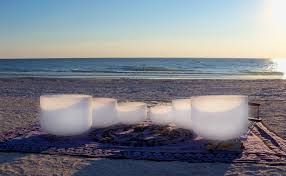 Amy also uses RhysMethod® Crystal Bowl Meditations & Vibrational Sound Therapy Combined With Each Session.
Crystal bowls are a form of vibrational medicine that is based on sound scientific evidence that all matter including our body vibrate at a harmonious frequency when healthy and dissonant frequency when in a state of dis~ease. The use of precise tones of crystal bowls is used in transformation and meditation to assist us in bringing our whole energetic system back into resonance, balancing the brain, quieting the mind, easing stress and tension in body, mind and spirit and even restoring a sense of deep inner peace and well being.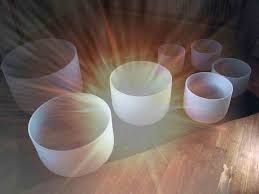 The crystal bowls beautifully and powerfully compliment energy

sessions and

are a very gentle yet powerful way to support your session. They assist in quieting the mind so you can feel the voice of your Soul harmonizing the mind, body, emotions and spirit increasing deeper sensations, feelings and connection to your Soul and your purpose.
Amy is a graduate and teachers assistant at the Rhys Thomas Institute 3 year Life Mastery Training Program in Milford, Massachusetts.
She has been studying the deep transformational Energy practices that are taught to students at the Institute in tandem with Full Spectrum Vibrational techniques for the past 10 + years.
The philosophy of being a true healer that is taught in the 3 year immersion program is the ability to heal oneself first in order to hold that space fore others. The foundation of healing is the deeper we heal ourselves the deeper we can hold space for others as well. The Energy practices taught at the school represent the art of healing and of being a true healer.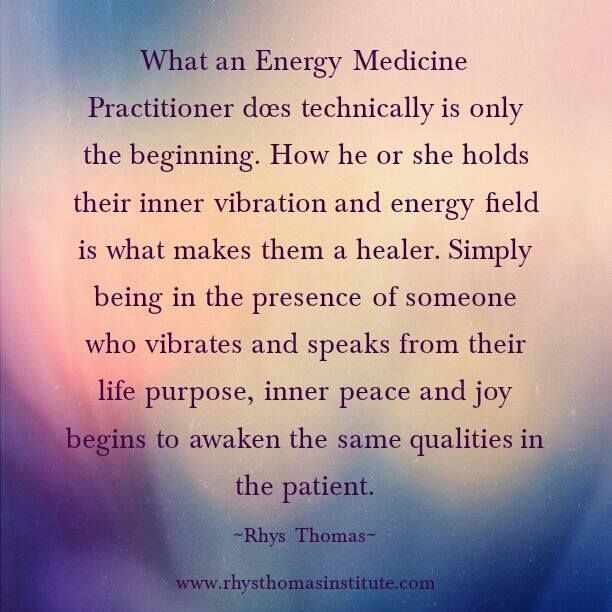 Most people do not realize that the Energy work she offers, is not a healing technique or a modality that can be learned in a weekend workshop and it cannot be tested objectively.
The Energy Work Amy offers, is the quality of being, that the practitioner is able to embody allowing them to have a radiant and vibrant sense of self and purpose that has the power to transform any person into a skilled and gifted healer who is able to raise their vibration to the highest level and awaken healing within the client at the deepest way possible.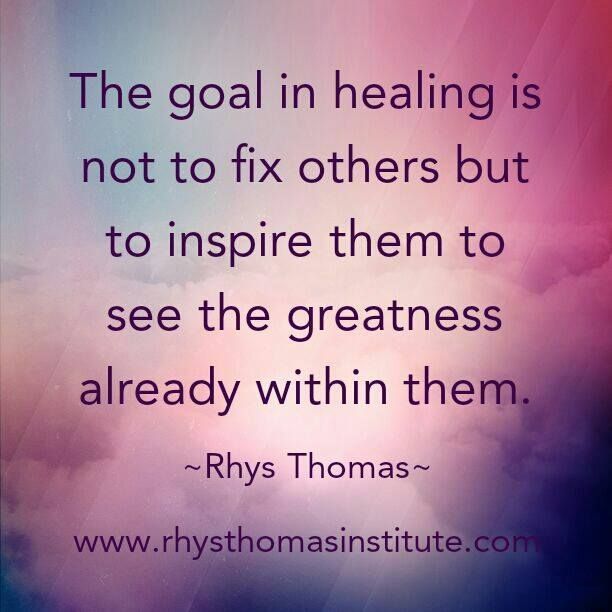 Energy Transformation Practitioner differs from an "healing technician" because an Energy Transformation Practitioner does not relieve pain and suffering through learning a technique alone. ~Rhys Thomas
An Energy Practitioner at the Rhys Thomas Institute is specifically trained in the Sacred art of awakening the spirit within themselves which gently invites the client to resonate and (entrain) to their vibration to awaken the person which in turn often also relieves their symptoms.
The philosophy in knowing that an empowered person awakened to their own ability to heal themselves has a much better long-term prognosis than a dis~empowered person who is searching outward and depending on the technician for a healing or a cure.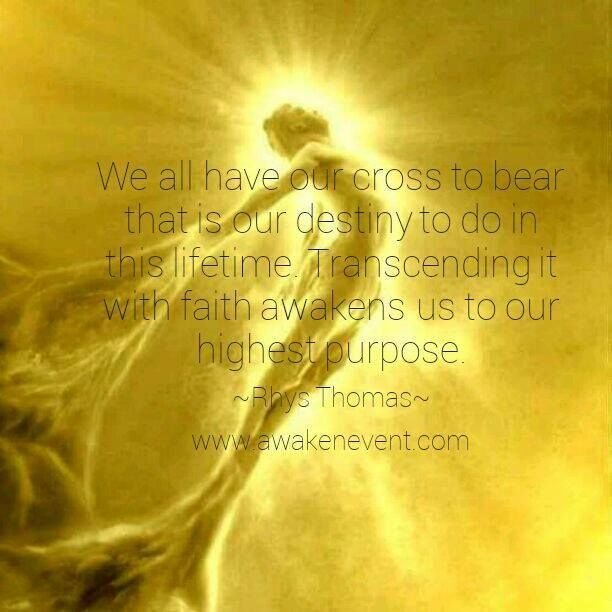 The Modality
As practitioner we learn specific assessments, hand placements and energy balancing techniques.
Learning these techniques takes years of study, practice and the internal discipline of being able to hold all 3 levels of their energy field (their Chakras, their Life Purpose and Soul Level) and all twelve levels of vibration and light. ~ Rhys Thomas
By learning Full Spectrum Energy Work, the practitioner is able to consciously bring back into harmony any energetic imbalance in their system. But as powerful as Full Spectrum techniques are, they do not make the practitioner an Energy Work Practitioner.
As a student at the Rhys Thomas Institute Amy has been guided through a 3 year intensive and demanding inner journey deep into her own deep self discovery, awareness and self acceptance before ever interacting with a client.
This deep inner work awakened Amy to her deeper sense of life purpose and unique soul expression. The primary learning tool at the Institute to support this awakening is the Rhys Method® Life Purpose Profiles System, which is taught throughout the three-year certification program.
I love energy work and am very passionate about it. I became a Reiki Master in 2005 and in 2007 I began studying Full Spectrum Energy Work and several other state of the art energy modalities. I feel that Reiki is a very gentle and beautiful form of energy healing that opens up the heart chakra and the 7th chakra and channels the one very Sacred and specific strand of light and energy of the Divine and unconditional love of the heart.
We learn that Full Spectrum Energy Work opens up not only the 4th and 7th chakra but it also accesses all 12 levels of the rainbow (including the one specific level of Divine unconditional love of the heart) and it channels all of the other levels of frequencies of the Soul in a way that Reiki just can't access.
~ If you are feel out of balance...
~ you are lacking energy...
~ and feel disconnected from your Soul's purpose...
~ Maybe even feel a little crazy sometimes...
~ This is exactly why we all need to have our chakras balanced regularly!!
IT is the missing link!
If your chakras aren't balanced... no matter who you are you're going to feel out of balance.
You won't feel clear, you will have no energy, you won't feel grounded, you won't feel connected to your Soul and to your purpose…and your inner calling…and you may even feel a little crazy and you will definitely feel an emptiness and like something big is missing from your life.
The Sessions Amy offers are beautifully and powerfully designed to not only assist you in processing your emotions and moving through and expanding beyond your biggest vows/blocks and programming in your chakras.
The sessions focus on working on moving through and expanding beyond your most challenging vows and blocks in your chakras so you can begin to connect with and feel your Soul's truth and your Sacred calling in the world.
My intention during each of your sessions is to witness to your journey and to support you in your chakra work and I also help you honor, love and understand your process.
My passion is working with people who are already somewhere in the process of their transformational journey through the chakras.
Someone who has already done a lot of deep inner Soul work and who are passionate and enthusiastic about going deeper because they want to heal and shine brighter.
People who are longing to reconnect with their Divine Birthright and the truth of who they really are and who they came into the world to be.
Sessions are designed to support your journey of transformation.
The sessions are designed to lovingly support you as you learn how to hold you...and expand into feeling.... your truth, your power of your Soul and your unique and Divine and Sacred gifts.
Each session is designed so you can really begin to remember…
and feel connected to your life purpose…
feel your power
and feel the truth of who you really are in your core essence…
and feel connected to that Divine and Infinite part of you...
the YOU who YOU came into this world to be!
The sessions I offer are designed to beautifully support your process, no matter where you are at in your transformational journey, you are in the driver's seat so they are designed to take you as deep and as far as you are willing to go...to help you to connect with your Soul (and your inner truth) and continue to support you in the deep inner chakra work you are already doing.
Although it is virtually impossible to describe a full spectrum session with words alone, through the extensive training I have had as a Certified Energy Work Practitioner. I have learned to open up my chakras and connect with my Soul's light and raise my vibration which gently invites your system to come into re-alignment with your Soul's innate rhythm and balance.
The sessions have been said to feel like a Soul-ful experience with waves of gentle-peaceful energy and love flowing through you and feelings of grace and a deep peace, and an inner stillness and clarity after words. In the days that follow continuing to experience a feeling of oneness and a softer more open loving heart.
Each session builds upon the last one, continuing to accelerate your journey on the upward spiral and anchor in a sense of grounded~ness, heart centered clarity, and energy. Session are designed to help you to expand more and more beyond your limiting patterns and belief systems and choose your life through your Soul with consciousness and awareness and allow yourself to be called deeper into your life and your purpose!
During your sessions I invite you to be present and extra gentle and loving with yourself and please know that whatever comes uo for you is because your Soul loves you so much it won't allow you to forget it it there and your consciousness knows it is exactly what you are ready to heal through.
Please email me and I will send you the link to prepay for your long distance sessions.
Please Ask About Discount Package Pricing
And Rhys Thomas Institute Students Special Discount Pricing!
Thank you!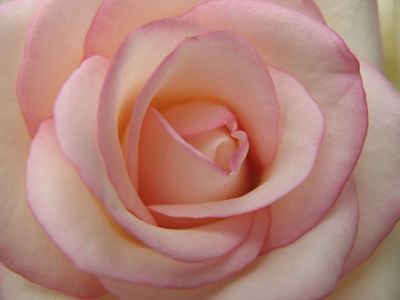 DISCLAIMER: Energy sessions have the ability to compliment most medical care that is already being given and often work beautifully together but it is never advised

to be used in replacement of medical supervision and care from your primary doctor.
The statements on this website have not been evaluated by the Food and Drug Administration. The products found within are not intended to diagnose, treat, cure or prevent diseases. Nothing on this website is intended to diagnose, treat or cure any physical or medical conditions. If you have a physical or medical condition, you should seek the advice of your medical professional immediately.
Thank you!