Heart Songs
What People Are Saying About Their Energy Sessions With Amy!
PURE LOVE
I have been a client of Amy's for over 5 years now. Every time I am with her I know that I am in the presence of pure love. My life has changed in so many ways and I know it is because of the compassion, Soul wisdom and healing that Amy has brought into my life. Amy is by far the most amazing energy worker that i have ever seen. B.H.S MA
JUST AS POWERFUL DONE REMOTELY
I've found my remote sessions with Amy to be quite powerful, and I live quite a distance away, so I am really comfortable with canceling my in-person sessions knowing that we can do the remote healings! J.W. NH
Out of this World!
"My time with Amy was insightful. I came away from our time together, with another level of clarity of myself. The session was.... the best I ever had! During the session... I was thinking 'How the heck does she do it, from all the way over there to way over here ( in Canada)???'. I always walk away... soulfully connected." ST British Columbia
Energy Session with Amy Martin
I've never felt as loved, seen, and heard as when I experienced my long distance session with Amy. My whole being shifted to a higher vibration, enveloped in pure unconditional love. I can now see myself for the truth of who I am, and love and honor my inner child. Thank you Amy, from the bottom of my heart. B.S. CT
Amy Holds Our Hearts With Sacredness
Amy's a miracle for us in Margaret's program. Even long distance, I feel that she holds all our hearts with a Sacredness as we expand our hearts thru this program. I do the 7 Levels of Miracles following each call as we move up to the next chakra, so I can transform ME from another perspective. I Love You Sooooo! A.M. Illinois
No Words... Amazing!
I saw Amy's tender heart which allowed me to recognize it in myself for the first time. We barely spoke, just a feeling. Wow. Her sessions are all about bringing out the best in the most gentle way. A soft sharing at the soul level. It's just my favorite way to connect. It's clear that her love, joy and kindness have no limitations. And once her remote session was complete I felt in total surrender. So very powerful. Just do it. Hugs, G.P. California
Wrapped in Love, Inspired to Lead!
Even though my session was over the phone, Amy truly held space for me in a way that no one has ever done before. She listened, and heard through my words, the voice of my soul. She helped me interpret my desires, and reconnect with my ability to feel. I was wrapped in a blanket of love to receive the healing, and at the end I could feel the connection to my soul, and the enthusiasm within me felt explosive, and I was inspired to step into my incredible life with power and become the leader that I'm here to be! I'm deeply grateful! xoxo A.W. North Carolina
Amy Rocks!
Amy is an absolute Light on this planet. She has a rare gift in her ability to be completely present and hold a beautiful Sacred space of Love, coupled with a deep Soul wisdom & intuition that seem to guide her healing work. My long distance session was extremely powerful and I would highly recommend her services to anyone who is considering working with her. Love, B.H. North Carolina
Held in the Deepest, Most Loving Space!
I've had several sessions with Amy in person and long distance and I always come out of them with a deep sense of renewed love for myself and for others and a feeling that I can accomplish anything. Who doesn't want that! Love, love, love Amy B Martin! D.N. British Columbia
Awesome, Lovely and Life Affirming!!!
Amy has such a way about her. I instantly felt at ease speaking with her and she was able to give me some very important information about myself and my Soul's purpose. I left the session feeling my energy as big as it could possibly be and with a clear understanding of aspects of myself I never had given myself permission to see. I love Amy and so will you!
SOUL
Amy mentioned that it was my soul speaking loudly through my pain and I was shocked into remembering I have a Soul. Of course! I felt so lost in the newness of my last breakthrough that I forgot I was still me inside. What a relief. And the eremote session was just that, a relaxing back into my knowing. So much gratitude. Hugs.
Click on the green box below for more beautiful and loving customer reviews!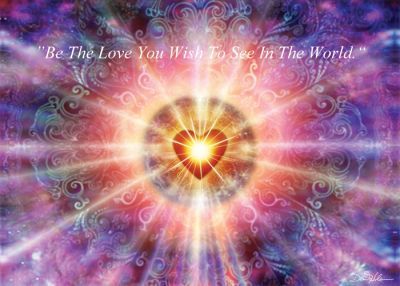 To Book A Session Please Go To The Green "Schedule Appointment" Button Below.
Please remember to prepay for your session(s) to guarantee
that the time you have requested will be held for you.
Thank You!