IGNITE EVENT SPECIAL! 2018
In Honor Of Your Transformational
RockStar Rise Journey
I Am Sharing the Love With Over
$2,000 Of Sweet Savings!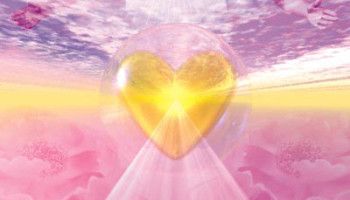 Invest In Deep Heart Centered Experiences For Yourself...
Not Stuff!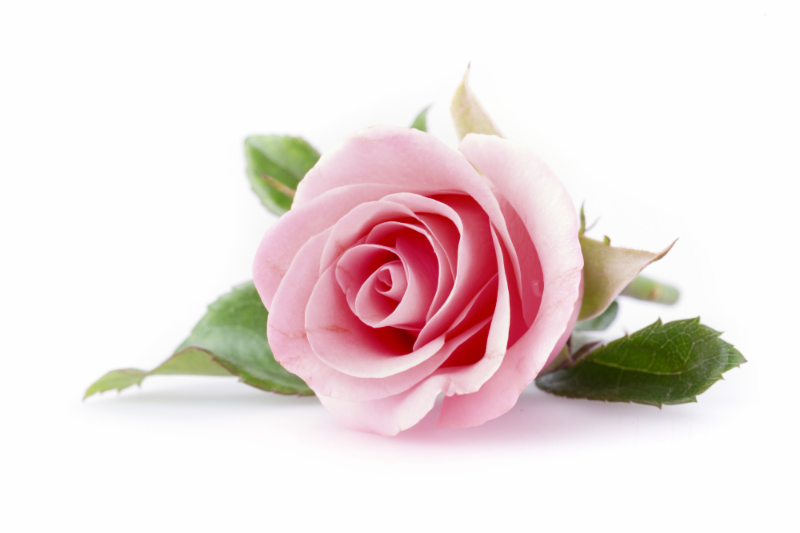 Love Is In The Air
And All Around Us!
BE SURE TO READ ALL THE WAY TO THE END!
YOU DON'T WANT TO MISS OUT ON ALL OF THE AMAZING BONUSES YOU WILL RECEIVE IF YOU ACT NOW!!!
Did You Know That There is Divinity and Sacredness
Within YOU Just Waiting To Emerge?!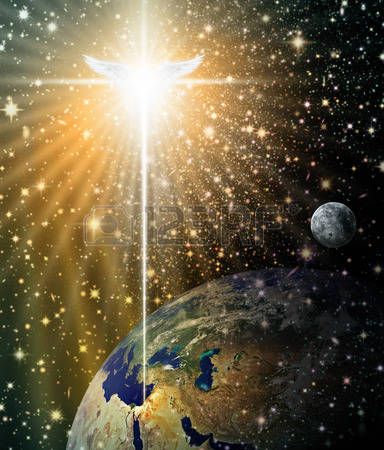 Did You Also Know That
Your Calling Is Sacred
And You Are So Worthy Of A Life
That Is Full of LOVE and JOY?!
A
And The Greatest Love And Joy
Not Only Could You
Ever Offer Your Soul
BUT Also Every Living Being
On the Planet
Is Fully Shining Your Light
And Living Your Passion...
... And Your Purpose?!
And Did You Also Know That
Embracing Your
Deeply Sacred God Given Gifts
And Fearlessly and Courageously Sharing
Them With the World
Is Not Only Desperately Needed
On The Planet At This Moment In Time
But It Is Also Your Divine Birthright?!
AND It IS The
Ultimate Expression of Self Love?!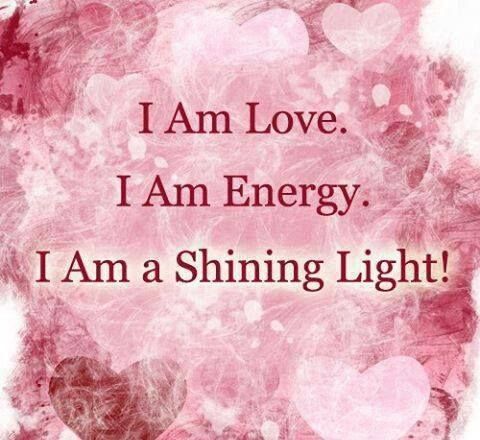 Because Heaven Knows
We Need More Conscious Heart Centered Loving People Like YOU In The World!
Live the Life you Love!
Love the Life You Live!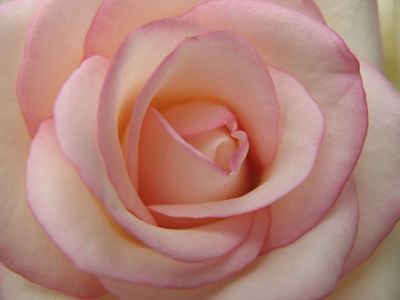 So In Honor Of
IGNITE 2018!
I am extending this
Special REMOTE Healing Package
because it has been so so popular...
AND because so many people from my Inner Circle have experienced such a deep level of transformation and healing
from doing regular healing sessions....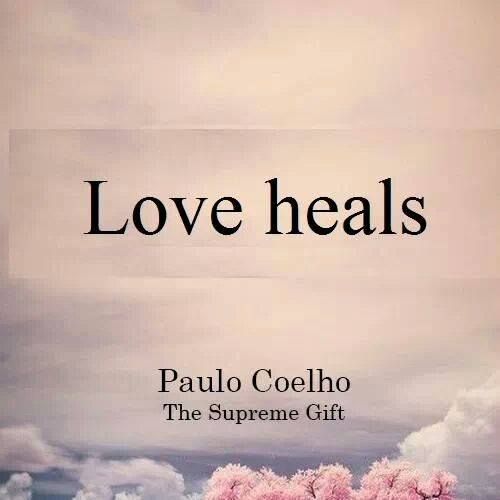 That YES! I Have Decided To Run It Again!
(BUT WITH AMAZING ADDED BONUSES!)
YOU KNOW THAT THIS IS FOR YOU:
*If you would like to go deeper into your own personal transformational healing journey...
*If you have have already done a lot of deep inner healing work and you want to go deeper because you want to shine brighter...
*If you loved the healing sessions you have already had with me (and the healing work we did together resonates with you deeply)...
*Your business is growing and you want to expand your heart even more to be able to hold space for more clients!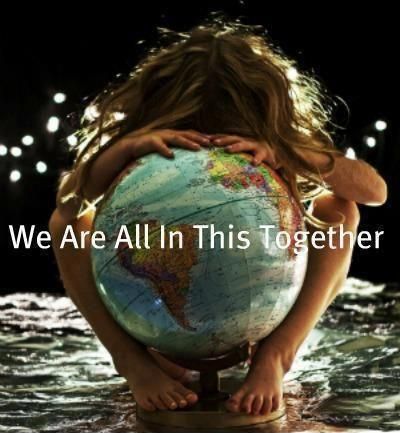 *You do not want to leave any stone unturned...
...AND you feel called to continue to expand and stretch and grow because you feel called to connect even deeper with your Sacred Calling and that Divine and Infinite part of you so you can shine your light even brighter...
...because you know that the world needs more conscious heart centered people, healers, and leaders like you in the world!
HURRY!

BECAUSE If YOU ACT NOW
I HAVE ADDED SOME
NEW REALLY AMAZING BONUSES
THAT I HAVE
NEVER OFFERED
BEFORE!
AND THESE BONUSES ARE SO INCREDIBLE THAT
I CANNOT GUARANTEE THAT I WILL EVER BE ABLE TO OFFER THEM AGAIN!
I Cannot Think Of A More Self Loving
Heart Centered Gift
You Could Ever Give To Yourself
OR
To The World This Year!
Where The Incredible Benefits
Will Not Ony Continue To
Rocket Launch
You Deeper On Your Upward Karmic Spiral
BUT They Will Last
The Whole Year Through!!!
AND The Healing Benefits You Receive Will Continue to Ripple Out Into The World
And Touch Countless
Hearts
And Souls
And Many Many Lives
Becoming An Incredible...
And Powerful Healing Force...
And Soul Gift For The Planet...
For Many Years To Come!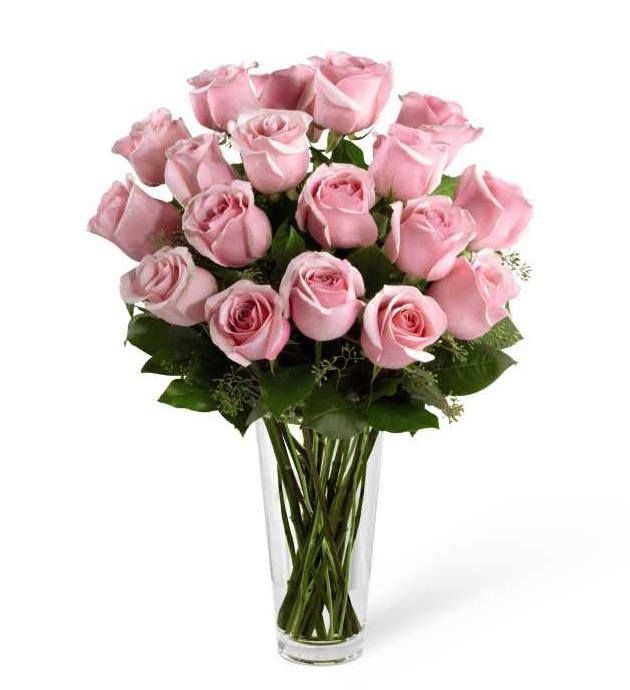 Amy B Martin has been THE chosen healer by Margaret M Lynch since 2009.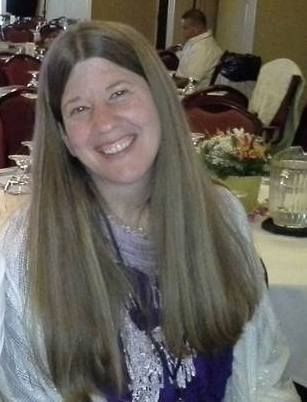 She is also a 2010 graduate and a teacher's assistant at a world renowned 3 year Energy Medicine Institute in Boston MA.
Amy has been working in the field of healing arts for almost 30 years and has received extensive training in many other world renowned energy healing modalities.
Today, she is considered a Master Healer and world-class Energy Medicine Practitioner.
Amy specializes in seeing the core Soul quality of her client's truest source of authentic power and what is blocking it.
Her intuitive gifts and skill in Full Spectrum Energy Work allows her to facilitate massive change for her clients resulting in more...
love.... energy... confidence... inner peace... and clarity...
allowing them to live a more radiant heart centered life...
gaining the confidence and courage to live the life they have always dreamed of!
Did You Know That The Thing YOU Hide The Most From the World
IS YOUR Purpose?
...that is why when it is just you, you feel completely connected
with your own Sacred and Divine Intelligence
and your inner calling...
and you can feel the expansiveness of your Heart and your Soul and you can feel the pull of the still small voice within you, you feel like you are totally connected and you can feel how you are being called to do something more with your life.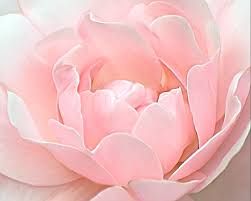 But then there are also the moments where it feels so overwhelming... scary...
terrifying.... and extremely painful... you feel contracted... small...unworthy...
and insignificant...to the point that you feel crazy because
even the thought of being seen shining your brilliance
and your light, makes you collapse and want to give up.
You know all too well by now that this pattern has caused you you a tremendous cycle of pain and suffering and you have this deep inner knowing by now, that you can't do it alone...
...and the good news is, now you don't have to!
Be Divine And Infinite YOU!

IT IS YOUR SACRED CALLING!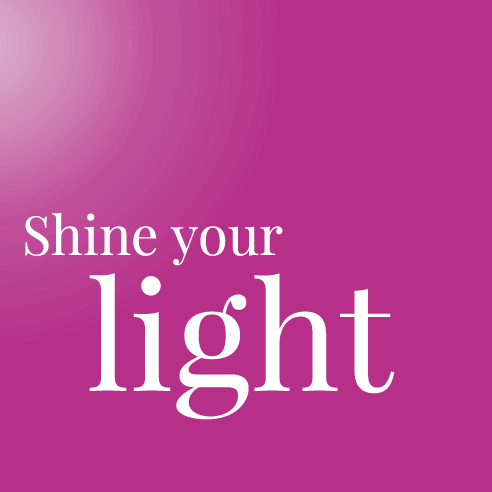 Hello! For those of you who do not know me yet,
my name is Amy B Martin,
and I know what it feels like because I have been there too.
Not many people know this about me but I tormented myself for years knowing I was called to do something more with my life…
something that made a difference for me and for others.
I felt a deep inner calling...
a pull, an inner longing~ but I was much too afraid to take the leap of faith...
to put myself out there in a bigger way and be seen in a greater light.
Because who was I and how could I possibly survive
doing what I was feeling called to do?
It was too hard, I was terrified. I had tried for years on my own and it was an extremely painful process & it never seemed to get any easier.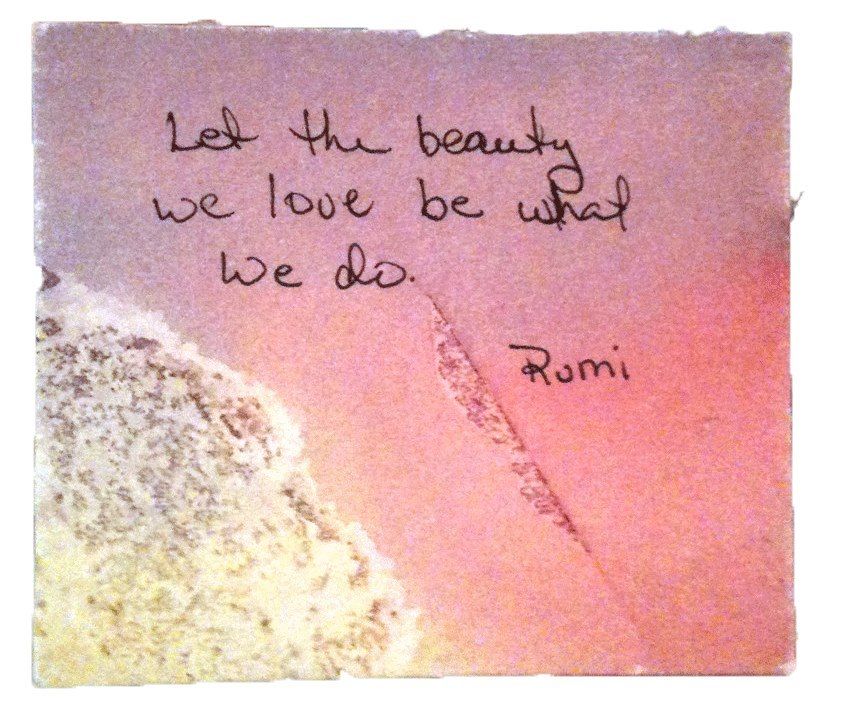 Then in 2009 my life completely turned around, now I am living my passion & purpose!
that is why I love nothing more
than holding a really deeply Sacred and loving heart space
for you to unconditionally see your light
(beyond your story )
and being steadfast in holding that space for you
and reminding you of the truth of who you really are..
and being there for you... and holding that for you,
especially when you forget!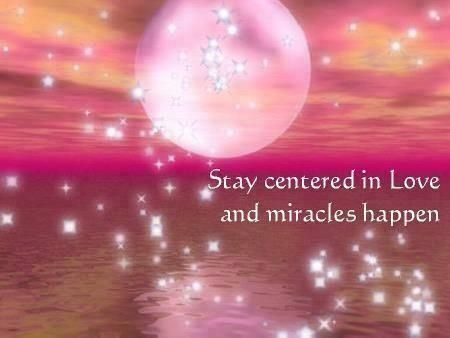 AND/OR
Maybe Nothing Above Resonates With You?
*But maybe at times you feel ungrounded or out of balance?
*Or you are lacking energy... and sometimes even feel like you need a vacation from life?
*Or maybe you even feel disconnected from your Soul and your Life Purpose... or you even feel overwhelmed and a little crazy sometimes?
If you can answer yes to any (OR ALL) of this you are not alone!
Both Of These Powerful Examples
Are EXACTLY Why
We ALL Need
LOVING EMOTIONAL SUPPORT
As well as Have Our
CHAKRAS Balanced Regularly!
IT IS
The Missing Link!
(For Us All!)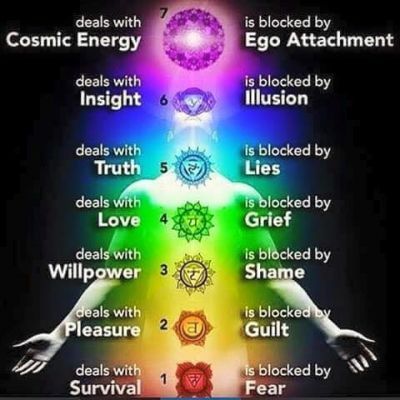 Because The Truth IS
If We Could Have Done It
ALL On Our Own By Now
We Would Have!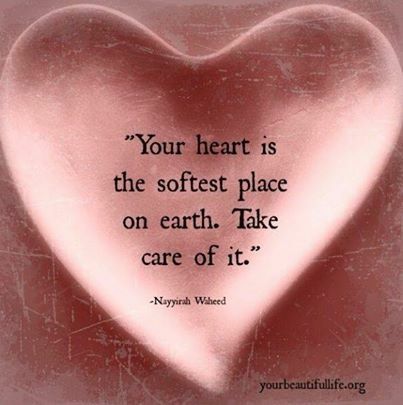 So

In Honor Of IGNITE 2018
(and Self Love!)
If You Would You Like Continue To Do Your Part In Cultivating A
Deeper Level Of
Self Love, Deep Inner Peace
and Joy In The World
That Lasts The Whole Year Through...
Then You Don't Want To Miss
My Remote

Healing Package
EVENT Special!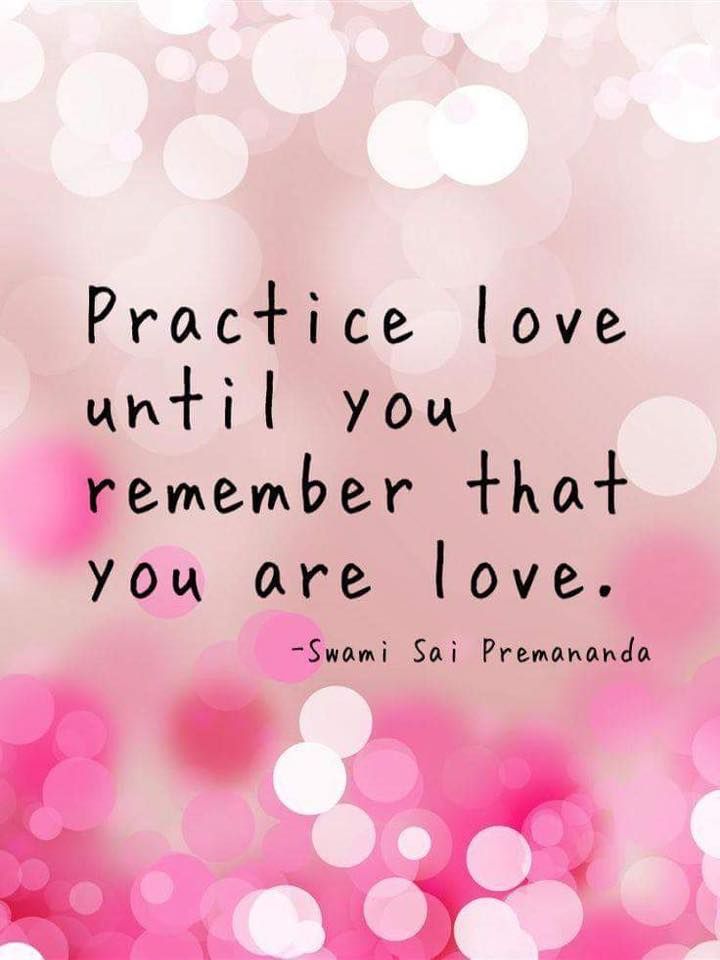 I Personally Cannot Think
Of A More Beautiful
And Powerful Way
To Lovingly Support Yourself
As You Continue to Expand
And Stretch
And Grow
Deeper Into Your
Transformational Healing Journey This Year!!!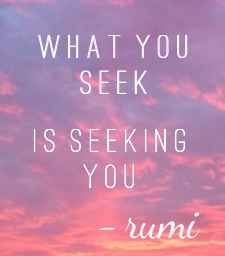 PLUS!
It Is The Very Best Way I Know Of
To Nurture and Care For Our Very Own Heart and Soul Besides Tapping!!!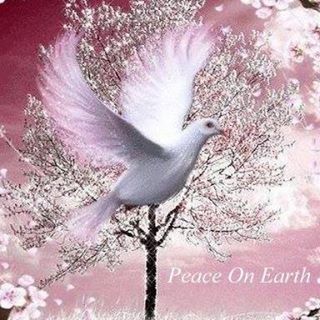 Healing The World...
Begins With YOU!
Did You Know There Are 3-4 levels of healing?
*To get out of crisis~ the usual recommendation is one, three or even five (of 60-90 minute) healing sessions every 2-3 weeks.
*To improve your life –six to nine (of 60-90 minute) healing session every 2-4 weeks.
*To dramatically transform your life~ to a very different place~ your energy, outlook, joy, charisma, power, presence, courage – the usual recommendation is three, four, six or more often even 12 months!
(of 60-90 minute healing sessions once every 2-4 weeks)!
*To dramatically transform - to very different place - your business/career/income~ 6 to 12 months! (60-90 minute healing sessions every 2-4 weeks!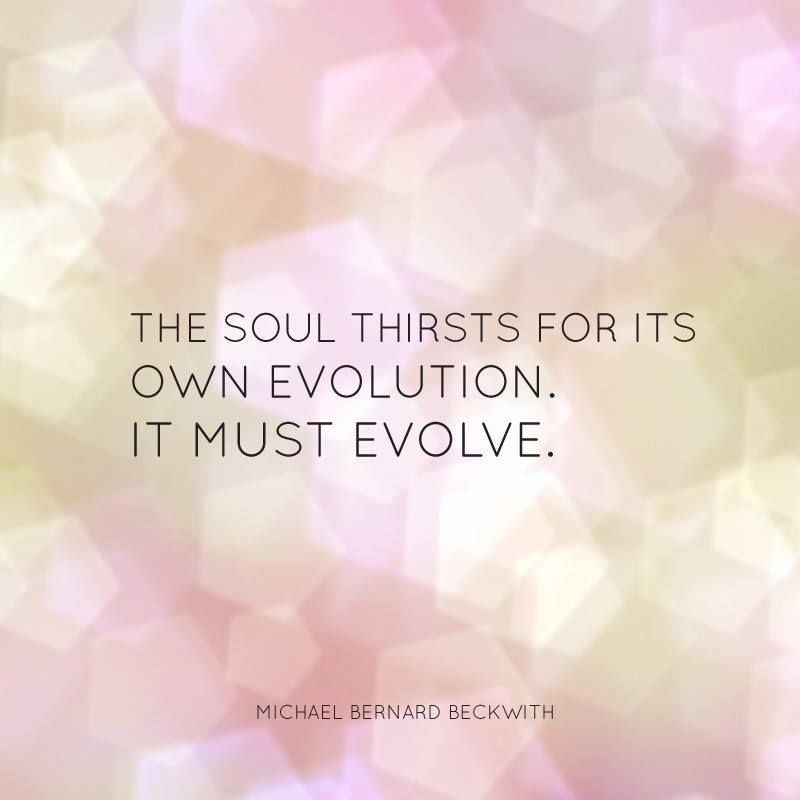 This is why I have put together
this amazing healing package!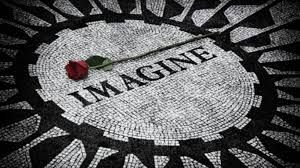 JUST IMAGINE.....
how different would your life be
a year from now
if each month you felt
completely held
by your very own Soul
and wrapped in the
softest rose pink blanket
of Divine and Infinite Love...
as you continued to expand and find more and more confidence energy and courage as you surrender more and more to living and breathing from this Sacred Space deep within you...
as you build the courage to follow
the pull of your deepest Soul calling
(IN EVERY AREA OF YOUR LIFE!)
because you know
in every cell of your being
that this IS Your Absolute
Divine Birthright?!!!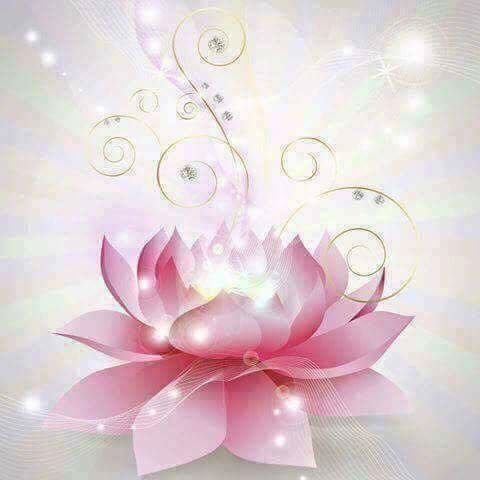 And where will you be a year from now
if you stayed exactly where you are today...
and you didn't live
and breathe from this place?
What Is It Costing You Energetically?
What Is It Costing Your Financially?
What Is It Costing Your Health?
What Is It Costing Your Relationships?
Can You Feel How It Is Costing All Of Your Soul's Deepest
Hopes... Dreams... and Desires???
And Can You Begin to Feel How Absolutely Heartbreaking
And Soul Crushing
That Is For You
Not Only Physically, Emotionally
But Also
Energetically... and Spiritually???
Can You Afford To Wait Another Day... Or Another Year?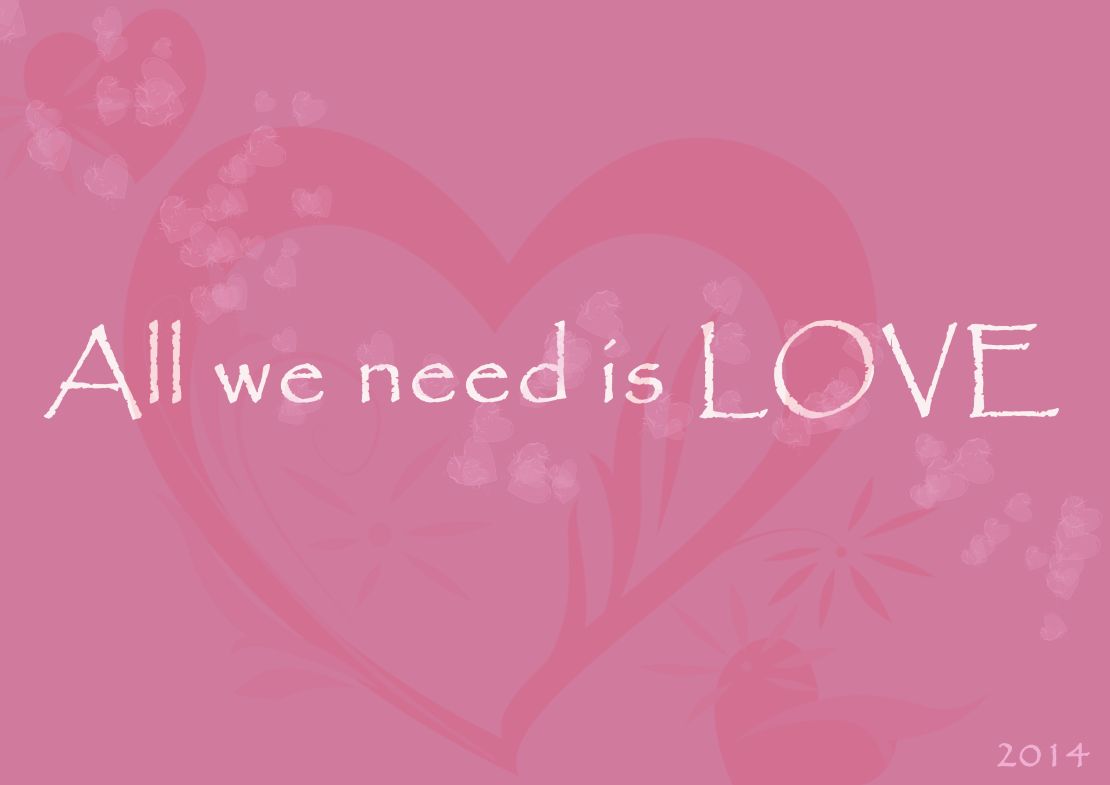 Call Your Spirit Back!
And Sign Up Now To Receive Regular Full Spectrum Long Distance Healing Sessions!
Take Advantage Of
My Full Spectrum
Remote Healing Attunement
Special Package Pricing

!
ACT NOW
BEFORE THS AMAZING OFFER GOES AWAY!
Each session beautifully builds upon the last
to grow and restructure your chakra energy and presence to powerfully impact your energy to support you in following your Soul's guidance and learning how to love the life you live
and live the truth of who you really are.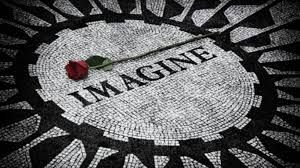 IMAGINE!
(10) ONE HOUR REMOTE HEALING SESSIONS
TO Be Used Anyway You Would Like!
PLUS IF YOU ACT NOW!
(BONUSES!)
1) THE FIRST 10 PEOPLE WILL ALSO RECEIVE
A BONUS OF
2 ADDITIONAL (ONE HOUR)
REMOTE HEALING SESSIONS
FOR FREE!!
(FOR A TOTAL OF 12 HOURS OF REMOTE HEALING SESSION TIME TO BE USED ANY WAY YOU LIKE!)
I Have Never Offered A Special
Like This One Before!
And The Savings Are So Incredible
Who Knows If/When I Will Be Able to Ever Offer It Again!!!
So HURRY ACT NOW!



This Amazing and Exclusive Offer
EXPIRES
March 31, 2018
AT THE END OF IGNITE!
OR
After The First 10 People Sign Up!
(Whichever Comes First!)
THEN IT GOES AWAY!
So Here Is What You Get If You Sign Up Now!
1) (NOT 10 but 12!!!) 60 minute long distance healing sessions with me once or twice a month (or every 2-4 weeks) YOUR CHOICE to be used any way you like! (Via Phone or Skype)
2) Get an appointment right away! You can get to the top of my calendar and get in within a week, rather than waiting a few weeks!
3) PLUS FOR THE FIRST 10 PEOPLE WHO REGISTER NOW YOU WILL ALSO RECEIVE A FREE ROSE QUARTZ VITAJUWEL!
(AKA The Love Gem Bottle!)
Imagine Structuring, Energizing and Charging The Water You Drink Everyday To Create Your Very Own Sacred Water and Beautiful Healing Elixer Infused With Divine Love!
(AND You Can SUPER Charge Your Love Gem Bottle With Special Healing Energy During Your Healing Sessions!)
As Another Beautiful and Powerful Way To Support Yourself In Between Sessions!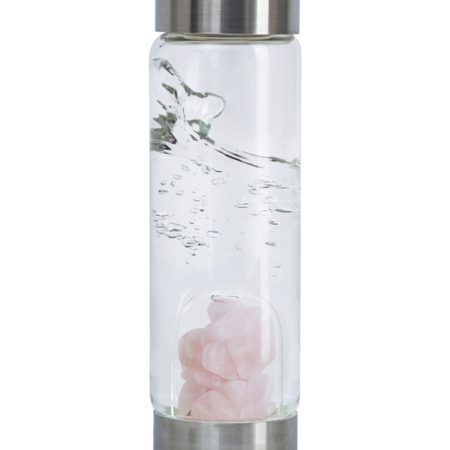 ALL for Only $1,999!
(AMAZING VALUE!!!)
All you need to do is go to my on line calender and book you time slot at under "Ignite 2018"
Look for
"PRE IGNITE 2018 Verve Healing"
(90 min session)
OR
"Ignite 2018 (30 Minute) Healing"
and then go to this paypal link below ASAP
https://www.paypal.com/myaccount/transfer/send
and please be sure to use this email address

amy@amybmartin.com
If There Is Space Still Open On My Calendar
AND Your Payment Goes Through
It Means That You Are One OF The First 10 people!
And I Will Contact You ASAP To Notify You Of Your Bonuses!!!
Wow, this is such a great deal! (I wish I could sign up for it myself! :) It's really my favorite way to work with people and I can tell you that my VIP Access Clients really heal at deep levels, and they do it fast. That is why I have openings right now, since a bunch of my beloved ones just graduated from the program. It's fast and they get results.
PLUS IF YOU ACT NOW!
AGAIN AT LEAST THE FIRST 10 People
(maybe more depending on the breaks!)
CAN USE 30 MINUTES
OF THEIR PREPAID REMOTE
HEALING PACKAGE TIME
TOWARD A 30 Minute CHAIR
HEART HEALING ATTUNEMENT
(during one of the lunch or dinner breaks on Friday or Saturday at Ignite 2018!)
WHEN BOOKING
LOOK FOR
"IGNITE VERVE"
AND THEN
"IGNITE 2018 30 Min Healing"
OR!
If you would like a longer in person heart healing attunement, I will be bringing my healing table and offering healings in my hotel room Good On March 27th and 28th
The 90 minute table healings
are available
BEFORE the event ONLY
to the FIRST 10 PEOPLE!
WHEN BOOKING
PLEASE LOOK FOR
"IGNITE VERVE"
AND THEN
"PRE IGNITE" (Up to 90 minutes)
Again all you need to do is go to my on line calender and book you time slot now at http://amybmartin.genbook.com before they all go away!
(If there are no times slots left please email me at amy@amybmartin.com but chances are they may have all been booked... if so i can put you on a wait list... just incase someone is running late on arrival and cannot use their time slot)
Once your reserve your in person healing at Ignite 2018 then please go to this paypal link below ASAP
https://www.paypal.com/myaccount/transfer/send
and please be sure to use this email address amy@amybmartin.com
And I Will Contact You ASAP To Notify You Of Your Bonuses!!!
SO
If You Choose
AND You Are One OF
THE FIRST 5 PEOPLE
YOU CAN USE
UP TO 90 MINUTES
OF THEIR PREPAID REMOTE HEALING PACKAGE TIME TOWARDS
ONE
IN PERSON HEALING SESSION
(and have your Rose Quartz Love VitaJuwel charged with the healing energy of your in person healing session!)
AT IGNITE 2018!
Even If You Are Unable To Receive An
In Person Healing
At Ignite 2018
This Is Still An Amazing Value!!
That May Never
Be Offered
This Way Again!!!
I Cannot Think Of A More
Beautiful And Powerful Way
To Not Only Deepen But Also Enhance
The Beginning Of This
Next Sacred Level
Of Your Healing Journey This Year!
PLEASE NOTE!

THE IN PERSON HEALING SESSION TIMES FOR ROCKSTARS WILL BE EXCLUSIVELY HELD
AT THE VERVE HOTEL, NATICK MA
(At The Same Hotel Where Ignite 2018 Is!)
AND MUST BE USED ON
(The Tuesday OR Wednesday BEFORE IGNITE!)
TUESDAY MARCH 27th
or WEDNESDAY March 28th
PLEASE GO TO THIS LINK ASAP TO SEE
THE AVAILABLE TIME SLOTS THAT ARE STILL LEFT
This amazing offer is only valid for ONE
"in person" 90 minute or 30 minute healing session
and the 90 minute sessions
must be used on
March 27 or 28, 2018
And the
30 minute healing session
must be used on
March 30 or 31, 2018
and cannot be transferred to any other person or live event.
I have purposefully kept the price very so low so that more individuals can benefit from the deep healing effects that doing a journey of 12 healing sessions offers
so sessions cannot
be transferred
or shared
with any other person
or used at any other live event.
Thank you so much
for understanding! ox
Go to this link now to reserve your spot and then prepay to guarantee that your time will be held for you!
THAT IS AN ADDITIONAL SAVINGS OF $300-$450!!!
TRUST ME
THESE SPOTS WILL SELL OUT!
SO PLEASE ACT NOW
BEFORE SOMEONE ELSE GRABS THEM!
ACT NOW!
And Be One OF The First 10 People

AGAIN AND YOU WILL ALSO
RECEIVE YOUR VERY OWN COMPLIMENTARY
ROSE QUARTZ VITAJUWEL
TO MAKE YOUR OWN HEALING STRUCTURED WATER ELIXER
INFUSED WITH SACRED~DIVINE LOVE
TO SUPPORT YOUR HEALING JOURNEY THIS YEAR
AS MY GIFT TO YOU!
($106 value!)
AND Your VitaJuwel
You Can Pick Up At IGNITE!
When You Receive Your
In Person Healing Session!!
AGAIN THIS IS AN AMAZING VALUE!!!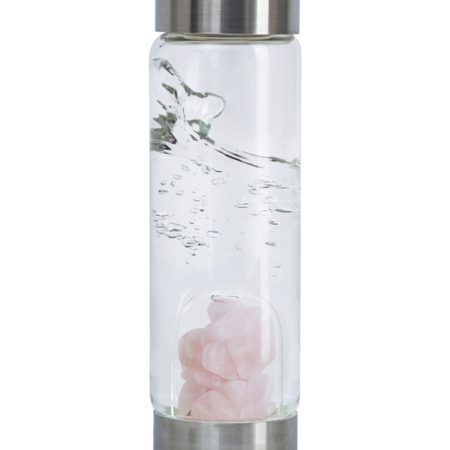 BONUSES
ALL YOU GET!
1) 10 hours of long distance healing session time to be used anyway you would like!

2) PLUS Be One Of The First 10 And You will also receive TWO ADDITIONAL (60) One Hour Sessions ***FOR A TOTAL OF 12 HOURS (and potentially up to 12 months of long distance healing session time!)
WOW! That is a bonus worth it, in and of itself!
With the amazing option for the first 10 sign ups (if you choose!) you can use up to 90 minutes of your healing package towards an IN PERSON healing session laying comfortably on my healing table in my hotel room Pre Ignite!
ONLY VALID ON the Tuesday 3/27 or Wednesday 3/28 before Ignite 2018!
And for at least the first 10 sign ups on at IGNITE 2018!
(possibly more, depending on how many breaks we have!)
(if you choose) You can use up to 30 minutes of your prepaid healing package~

And receive a 1/2 hour chair healing attunement during Ignite.
(your choice!)
normally a $100 value
It is virtually FREE to people who buy the package at the event!!!
The only requirement is that you must be one of the first people to pre-purchase a healing attunement package to be able to reserve one of these time slots before they all go away... and if you are in the TIW retreat please book either 30 minutes of healing session time with me during one of the breaks on Friday or Saturday or if you prefer the 90 minutes of session time with me please book it on Tuesday (and not Wednesday as I don't want you to miss one second of your amazing and captivating time with Margaret)!
And no worries, if you sign up for an in person healing attunement with me anytime during Ignite, I guarantee that you will not miss any Sacred and Captivating time with Margaret then either, if the sessions run over your time will be adjusted accordingly as I do not want to miss a thing either and want to be in the room while her amazing event is going on! :)
3) AND the first 10 people will ALSO receive your very own complementary Rose Quartz VitaJuwel that can be charged during your healing session!
4) Plus get to the top of my calendar, instead of waiting a few weeks to get in!
All FOR ONLY
$1,999!!!
THIS IS SUCH AMAZING Value!!!
I AM OFFERING SO MANY AMAZING BONUSES THAT I CANNOT PROMISE
YOU WILL EVER SEE THEM AGAIN!
OVER $2,000 In SAVINGS !!!
You deserve this really beautiful and powerful healing gift to yourself...
because it truly is the gift that keeps on giving the whole year through...
And You Deserve It!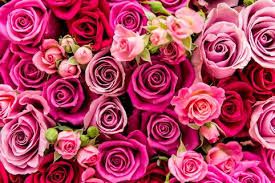 All you need to do is go to the PayPal link below ASAP
Once you sign up, I Will Contact You ASAP To Notify You Of Your Bonuses!!!
https://www.paypal.com/myaccount/transfer/send
and then please be sure to

use this email address

amy@amybmartin.com
Heart Songs
(What People Are Saying):
PURE LOVE
"I have been a client of Amy's for over 5 years now. Every time I am with her I know that I am in the presence of pure love. My life has changed in so many ways and I know it is because of the compassion, Soul wisdom and healing that Amy has brought into my life. Amy is by far the most amazing healer that i have ever seen". B.H.S MA
Thank You From the Bottom Of My Heart!
"I've have never felt as loved, seen, and heard as I do when I experience my remote healing sessions with Amy. My whole being shifts to a higher vibration, enveloped in pure unconditional love. I can now see myself for the truth of who I am, and love and honor my inner child. Thank you Amy, from the bottom of my heart." Barbara CT
Wrapped in Love, Inspired to Lead!
"Amy truly holds Sacred space for me in a way that no one has ever done before. She listens, and hears through my words, the voice of my soul. She helps me interpret my desires, and reconnect with my ability to feel. Even though my healing sessions are always done remotely, I always feel wrapped in a blanket of love to receive the healing, and at the end I can feel the connection to my soul, and the enthusiasm within me feels explosive, and I am inspired to step deeper into my incredible life with power and become the leader that I'm here to be! I'm deeply grateful!" xoxo A.W. N.C.
Compassionate and insightful
Amy is a wonderful healer! I value her insight and compassionate feedback on whatever is going on for me. Her style is very warm and loving, but make no mistake, she is insightful and is able to arrive at the changes I need to make within myself to help me with whatever is going on. Both times that I have had a healing with Amy, I felt centered, enveloped in love and had gained clarity about the situation. I'd recommend working with her any day.
I feel truly SEEN!!
I just had my first long distance healing session with Amy and I am so grateful to have been able to experience her and her work. Amy embodies every quality of a true transformational healer. She is warm, kind, open, trusting and truly sees you in all your glory and wholeness (even if you, yourself aren't able to see that yet). After our session, I have SO much clarity and acceptance for myself... I can feel more energy flowing through my body and I couldn't be more grateful!
Soulfully Connected
My time with Amy was deep and insightful. I came away from our time together, with another level of clarity of myself. The healing was... the best I ever had! During the healing... I was thinking 'How the heck does she do the long distance healing, from all the way over there (on the East Coast) to way over here ( in British Columbia). I walked away... soulfully connected.
SIGN UP NOW!
What is Full Spectrum Healing?
Think of the energy that flows in our body as very similar to the flow of water in a river or stream. When we are in prime physical, emotional and spiritual health, we can feel how everything is flowing easily and effortlessly throughout our system without any issues or problems. Now imagine a river or stream during a hurricane or storm when leaves, sticks and branches and other debris fall into the river and you can begin to notice how the flow of the water changes.. and then when we add a few rocks here or there among the sticks and branches you can actually begin to see the flow of the river being blocked.
When people suffer from a dis~ease or an illness, their energy system is doing something very similar to this because the energy of the body becomes more like a dam in the river.... flowing a lot slower and much less efficient. Receiving a Full Spectrum Healing is like a Sacred and Divine clean up crew coming in and removing all of the debris from the river or stream and repositioning all of the rocks to allow the body's energy to flow much more freely, easing the blocks and congestion that created the illness in the first place.
Every time you receive a healing, they realign you, and your chakras, back to your Soul's truth and natural state of being (before your programming, wounding trauma and vows became deeply hardwired and imprinted causing them to not function as well)~ liberating your energy and allowing you to fully live the life you were born to live with a sense of freedom, flow and ease... by re~awakening you to a deeper level of your Divine and Infinite potential... and the Sacred gifts that your Soul was born with.