In Person Energy Sessions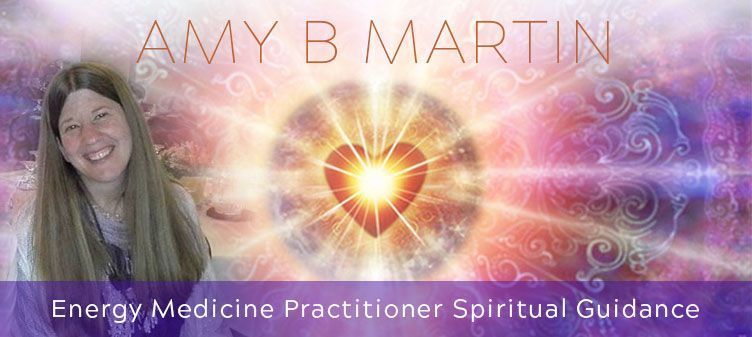 Your Calling IS Sacred!
Awaken to the Brilliance and Beauty
of Divine and Infinite YOU!
IN PERSON ENERGY WORK SESSIONS
Thank you for your interest in booking a session with me!
I offer energy work sessions
IN PERSON
As Well As LONG DISTANCE SESSIONS:
(done remotely Via Phone, Skype or Zoom)
IN PERSON ENERGY WORK SESSIONS:
Please email me directly at amy@amybmartin.com if you would like to schedule a session in person, and please let me know what days and times frames are good for you and I will be happy to get back to you as soon as I can.
Please ask about discount packages available for long distance and Rhode Island Energy Work Sessions!
And
RTI students or graduate discount pricing
for long distance and Rhode Island Sessions!
*Each in person session (also) includes a conversation where we will discuss any emotional, spiritual and/or physical problems or issues that you may be experiencing.
*For the actual energy session, you will lie comfortably on your back on a padded massage table.
*You remain fully clothed and it is suggested you wear loose, comfortable clothing.
A session can either be hands-on, where light touch is applied during the session and/or hands-off where hands are held slightly above your body or a combination of the two.
FIRST TIME CLIENTS please plan on reserving 90 minutes
for your first energy session we can adjust the time if less is needed and/or if you are a regular client and you feel you would benefit from some extra time processing.
To prepare for your energy sessions you will want to be sure you are wearing comfortable clothes. The first part of the session will be talking about where you feel you could use the most support energetically. The second half of the session will be your actual hands on energy session. which is a very light non invasive touch while you are fully clothed laying on a padded massage table.
ONE HOUR ENERGY WORK SESSION
In a 1 hour session, we will have about 20 minutes for you to share what is going on with you emotionally, physically and.or spiritually, and then the full spectrum energy session will take about 30 minutes (which will entail balancing, grounding, energizing, charging and restructuring your energy centers and spiritual levels specific to your needs), leaving a few minutes at the end to bring closure to your session.
Cash, checks and credit card payment are accepted.
If Paying By Credit Card Please Click on this link https://www.paypal.com/myaccount/transfer/send ....
(or copy and paste this link into your browser)
and then click on "send money to friends and family" and use this email address amy@amybmartin.com
IN PERSON ENERGY SESSIONS
CAN PAY IN PERSON THE DAY OF YOUR SESSION!
Please contact me and schedule your session now, as my calendar tends to fill up very fast!
Thank you!

Common Benefits of an Energy Sessions
Although each person's experience is highly individual, and each session builds upon the last, the intention throughout each of your long distance sessions will be customized to focus your healing on the level of your physical and emotional bodies, your chakras, your spiritual centers and your unique individual life purpose and Soul levels, and designed with the intention to gently create an opening for you to be able to touch your Soul and reawaken to the power and beauty and the brilliance of YOU.
The full spectrum sessions have been said to feel like a Soul-ful experience with waves of gentle-peaceful energy and love flowing through you and feelings of grace and a deep peace, and an inner stillness after words. In the days that follow continuing to experience a feeling of oneness and a softer more open loving heart.
Energy work sessions can have a number of physical, emotional, mental and spiritual benefits that can be begin to be experienced in as quickly as one session but not limited to:
*Energizes cells and tissues to accelerate healing
*Strengthens vital life force/energy and immune system
*Balances organs and glands and their bodily function, clear toxins
*Releases anxiety, tension, stress, emotions and fears
*Clears energetic blocks that limit you from living your life purpose
*Achieve a greater sense of clarity and calmness, sense of inner stillness and peace
*Increases sense of empowerment self love and self-esteem
*Awakens you to your highest levels of awareness and feeling connected to your life purpose
*Connects you with your soul, (your core essence) and highest potential and what it feels like to be you
*and much much more!
Please ask about discount packages available for long distance and Rhode Island Healing Sessions!
Please ask about discount packages available for long distance and Rhode Island Sessions!
Your appointment time is specifically being held for you, please kindly give at least 24 hours notice for all cancelations.
Thank you!