ROCKSTAR INTRO LETTER April 2019
Hello Beautiful Ones!💞
I wanted to personally connect with you all welcome you to the RockStar Transformation Program and introduce myself now that you are settling in to the Rockstar program and connecting with your amazing Personal Transformational Coach for your one on one sessions. I am so excited and delighted that you all felt called to be here on this transformational healing journey with us this year (YAY!) and I want to presence and honor all of your raw vulnerable sharing on your Rockstar Facebook page… you are all such beautiful Souls and feel so honored to be here with you all.
For those of you who dont already know me, my name is Amy B Martin. I have had the incredible honor of being able to offer long distance full spectrum healings to amazing people in Margaret's Inner Circle and Rockstar Program since 2009. I am so deeply passionate about this work because I know without a shadow of a doubt that I would not be who I am... where I am today at the level I am, without all of the beautiful and powerful support of Margaret's and Bethaney's work along with their tapping processes :) (as well as, receiving monthly full spectrum healings) while I was going through my own deep inner healing process on this powerful and transformational journey. That its why I love nothing more than working with Rockstars On A Mission because they have already done a lot of deep inner healing work... and they want to go deeper bc they want to shine brighter bc they know that Heaven knows we need more conscious heart centered healers and leaders like you in the world.
So as an exclusive member of the Rockstar Transformation Programs,ONE of the many amazing bonuess that our beloved Margaret has so generously and kindly gifted you from her HUGE compassionate and loving heart is TWO complimentary healing sessions with meas one of the many beautiful and powerful ways to lovingly and gently support you as you begin your RockStar Rise year!!
My calendar tends to fill up pretty quickly, so at your soonest convenience please go to my on line calendar link below and book your first session… you don't want to miss this amazing opportunity bc it is just one more really beautiful and powerful way to support you as you begin building your most powerful and authentic self!
PLEASE NOTE ALL SESSIONS ARE SCHEDULED DURING EASTERN TME, IF NEEDED PLEASE GO TO THIS WORLD CLOCK CONVERTER
Once you schedule you healing session you will receive a confirmation email and a reminder 24 hrs ahead of time with all of the dial in info included in both. :)
(If at any point, you need a day or Eastern time frame outside of what I have listed here please feel free to email me at amybmartin.com and I would love to see what we can do)
And as an added bonus, all of your sessions will be recorded and also shared with your amazing Master Coach and you are highly encouraged to journal any aha's from your session and ashore them with your coach so she can fully support you deeper on your transformational healing journey this year.
Thank you! I am so deeply and completely honored… excited and delighted to be connecting with each and everyone of you in this Divine and Sacred new way…
Until then I am sending this on the waves of love,
ox💞Amy
PS Please be sure to see below to what all of our beloved Margaret's inner Circle and Rockstars are saying about their healing sessions!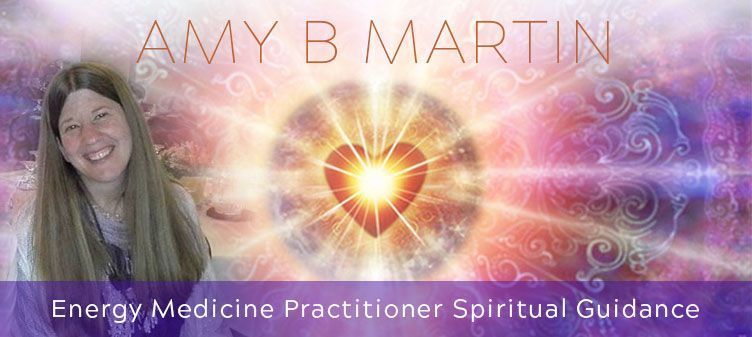 Amy B Martin Healing
Master Healer
Certified Energy Medicine Practitioner
Certified Full Spectrum Healing Practitioner
Amy B Martin is a world class Master Energy Healer, and certified Energy Medicine Practitioner and Full Spectrum Healer.
She specializes in seeing the core soul quality of her client's truest source of authentic power and what is blocking it from a deep place of sensitivity, compassion and love. Amy's heart centered intuitive gifts and skill in Full Spectrum Energy Healing allows her to facilitate massive change for her clients resulting in feeling more aliveness, boundless joy~ love and deep inner peace…effortlessly creating more space for them to begin living a deeper more conscious heart centered life.
Highly in demand, Amy has a large international clientele and has worked with thousands of people worldwide.
She is THE chosen healer by Margaret M Lynch since 2009.
Each person's experience is highly individual and builds upon the last to grow... restructure and rewire your chakra energy and presence to powerfully impact your energy and presence.
The intention throughout each of your healing sessions will be customized to focus your healing on energetically supporting you on expanding beyond your most challenging vows and programming and reconnecting with your truest source of authentic power.
PLEASE ASK ME ABOUT MY SPECIAL HEALING PACKAGE PRICING!
YOUR CALLING IS SACRED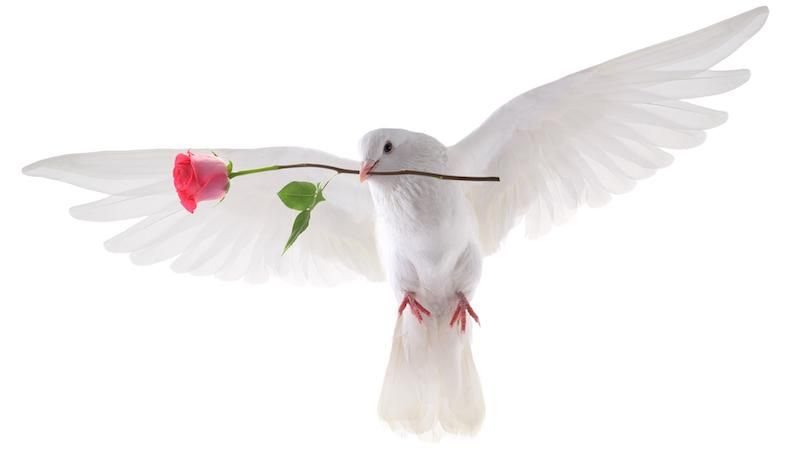 NOTHING IS MORE SACRED THAN BEING YOU!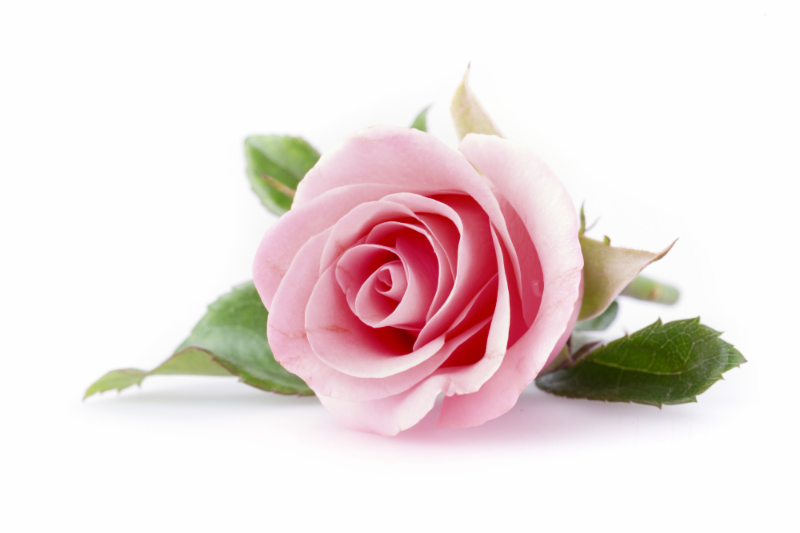 *Restore Your Body, Mind And Soul!
*Expand Beyond Your Most Painful Vows And Hardwired Programming
*Reconnect With The Truest Source Of Your Authentic Power
*Full Spectrum Healings Deepen Your Healing Process
*Helps You More Fully Understand Your Energy Body
*AND Is Like Activating An Internal Reset Button!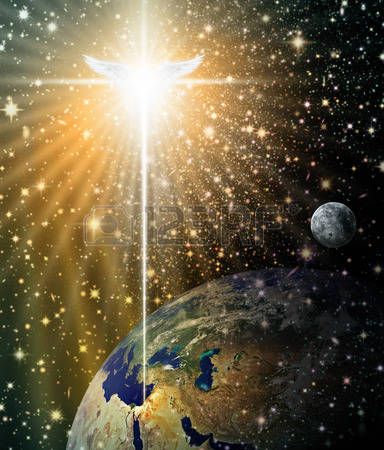 When it is just you, you feel connected with your own Sacred and Divine Intelligence and inner calling... you can feel the expansiveness of your Heart and your Soul and you can feel the pull of the still small voice within you... you feel like you are totally connected and you can feel how you are being called to do something more with your life.
But then there are also the moments where it feels so overwhelming... scary...
terrifying.... and extremely painful... you feel contracted... small...unworthy...
and insignificant...to the point that you feel crazy because
even the thought of being seen shining your brilliance
and your light, makes you collapse and want to give up.
You know all too well by now that this pattern has caused you you a tremendous cycle of pain and suffering and you have this deep inner knowing by now, that you can't do it alone...
...and the good news is, now you don't have to!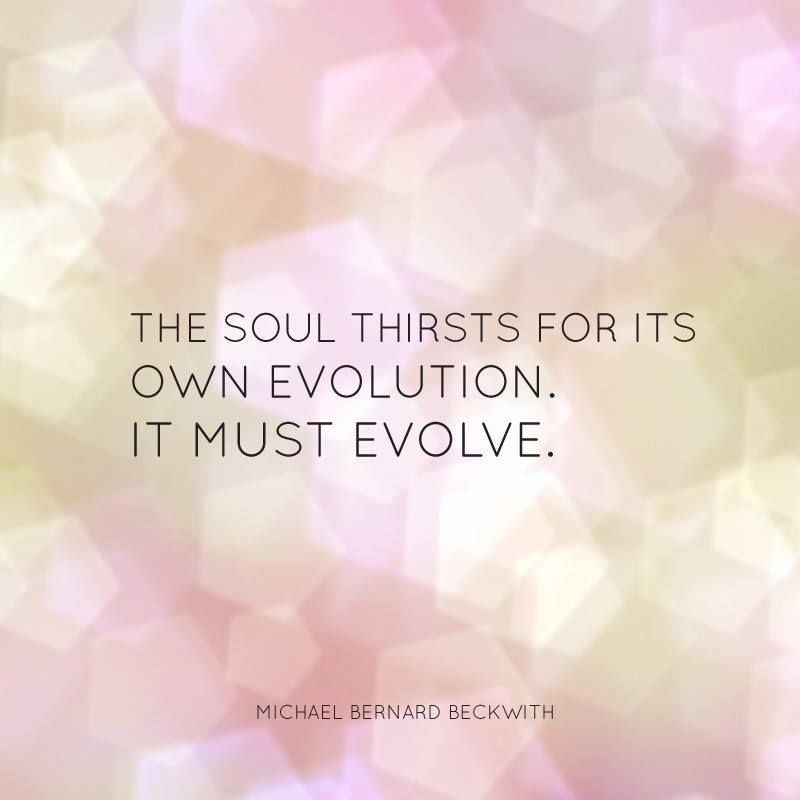 Hi my name is Amy B Martin, and I know what it feels like because I have been there too. Not many people know this about me but before doing this work I tormented myself for years knowing I was called to do something more with my life… something that made a difference for myself and for others.
I felt a deep inner calling, and a deep Soul pull that kept me awake at night~ but I was much too afraid to take the leap of faith, to put myself out there in a bigger way and be seen in a greater light.
Because who was I, and how could I possibly survive doing what I was feeling called to do? It was too hard. I was terrified. I had tried for years on my own and it was an extremely painful process and it never seemed to get any easier.
Then in 2009 my life completely changed.... and now I am living my passion and my purpose.... and this is exactly why I am so deeply passionate about what I do!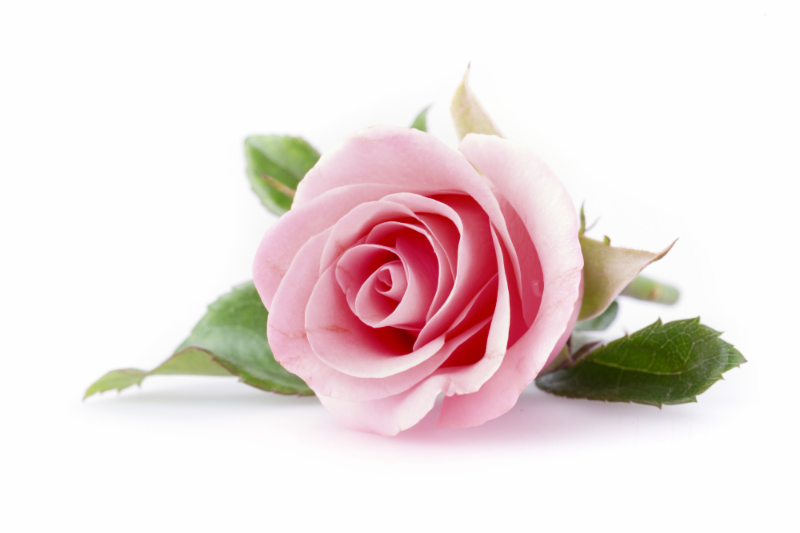 Step Into The Most RADIANT Version Of YOU
That You Know You Are Meant To Be!
YOU KNOW THIS IS FOR YOU IF:
*You would like to go deeper into your own personal transformational healing journey...
*You have have already done a lot of deep inner healing work and you want to go deeper because you want to shine brighter...
*If you loved the healing sessions you have already had with me and the healing work we have done together resonates with you deeply...
*You do not want to leave any stone unturned...
...AND IF you feel called to continue to heal forward and expand and stretch and grow deeper into your upward Karma Spiral...
*You feel called to connect even deeper with your Sacred Calling and that Divine and Infinite part of you so you can shine your light even brighter…because you know that the world needs more conscious heat centered people, healers, and leaders like you in the world! 💞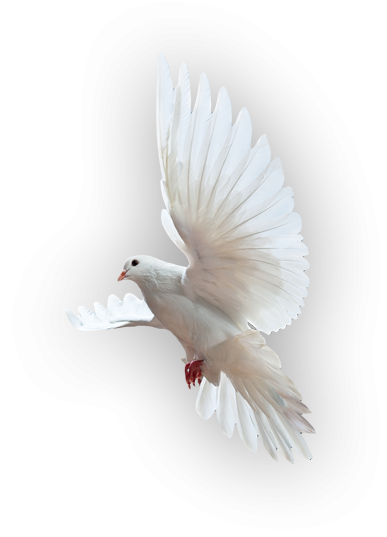 HEAR WHAT OUR BELOVED MARGARET LYNCH'S INNER CIRCLE AND ROCKSTARS HAVE BEEN SAYING!
Beautiful, Gentle and Deep
"Thank you Amy for your love & healing support! It?s rare to find such a pure, kind and powerful healer! Amy has amazing talent of leading me to a place that is soo safe that healing is the most natural and painless experience. Truly beautiful! I am Blessed to know her… Much Gratitude"
Amy B Martin Healing
"Amy is pure love, period. Amy Martin is also a master healer. As Amy delivers love and healing during our sessions, I am amazed at how powerfully she holds a space of pure love and acceptance, without judgment, and how powerfully and vibrantly alive I feel after each session. The healing she provides is deep, transformational and powerful and I am so thankful to have met her!
Amazing!
"Amy Martin is a master healer. I've had the privilege of working with her several times over the last year. Every single time she delivers amazing compassion, understanding, caring and holds the space for you to process your deepest pain, traumas and just plain old mess. Out of that she performs a deep healing. A healing that there are no words to completely explain. She has helped me to release a life long pattern with love and grace. I've come into a conscious space of self love! "
Amy is an excellent experienced healer, very powerful session!
"I recently had my first session with Amy. We were not in person, but the connection with her was as if we were, a beautiful heart connection. I could feel how present she was with me, listening and asking questions. The conversation we had helped me go deeper and was a great set up for the healing session that followed, she was so engaged and present. The energy healing was beautiful, and relaxing too. I highly recommend Amy. I cannot wait for another session, which I already booked."
Amy, is extra ordinary and gifted
"Amy is a gentle heart-ed individual who gives me hope for better world and my place in it. My session with her has helped me to feel more alive and creator of my life. I have hope that I am on the right track."
Amazing, beautiful and powerful healing
"I loved Amy's healing sessions, she got to the core of my issues quickly and simply, with no real effort on my part. I felt held, loved, seen and revered by Amy, enabling me to see them for myself. I am feeling more certain of who I am, my gifts, my purpose and am taking action in a more self-honouring, present and confident way. Thank you Amy, you really are a gift."
Unbelievable experience.
"There is no other experience like the one you will have with Amy. She is truly gifted, and heals from her heart to yours. She will learn about your prime concern, even when you may not know it yourself. You will feel the healing energy shift in your entire being, body, mind and spirit. Be prepared for a unique, peaceful healing along with brilliant insights into the origin of your physical and emotional pain. You will be forever grateful that you spent time with Amy B. Martin."
Truly the gift I have been searching for!
"(I bought a healing package of sessions with Amy and we meet about once a month). My healing sessions with Amy are truly the gift I have been searching for. I feel so nurtured and safe when talking with her and her deep heartfelt insights and sharing are so helpful, warm and compassionate. It is truly a blessing. Thank you!! I look forward to connecting again soon. Much love to you Amy!"
Deeply held
"Working with Amy, keeps me diving into my stuff, unraveling the layers that keep me from being all that I am meant to be. I love more, love deeper, and show up more fully, after each healing."
Amy B Martin....there is no body better...
"A session with Amy B. Martin is like a gentle nudge into your soul. She is so loving and giving. Amy has amazing insight."
Amy B Martin Healing
"Amy is pure love, period. Amy Martin is also a master healer. As Amy delivers love and healing during our sessions, I am amazed at how powerfully she holds a space of pure love and acceptance, without judgment, and how powerfully and vibrantly alive I feel after each session. The healing she provides is deep, transformational and powerful and I am so thankful to have met her!"
Amazing Session
"I have had the opportunity to have several healing sessions with Amy and she is truly remarkable ... she holds the space of compassion and love in all her sessions as you work through you deepest wounds, and you can feel this come through from the moment you are in her "Energy Flow' .. I would highly recommend her on your Healing Journey towards Self-Love ..."
Healing Support
"Love being supported and seen, as Amy does. We dont get enough of that...anywhere... but for sure... here. Deep powerful changes & inner transformations... always happen. Old patterns dissolve and our true selves...truly shine through. "
Amy is a wonderful healer
"It was a pleasure working with Amy, got to experience deeply letting go of stress, and stories that underpin the need to keep vigilant to control life...so things don't go 'wrong'."
Energy Healing
"I would recommend anybody to a session with Amy Martin. The way she listens is a healing unto itself THEN...comes the healing. It's an experience unlike any other healing I have had, in any modality or realm, and I have had many over the years. I felt completely held, loved and acknowledged for the parts of me I like and the parts I don't want people to see, and this was a session experienced remotely, over the phone. I LOVE Amy Martin! I can't imagine anyone who wouldn't. "
Caring and Compassionate
"I had the privilege to meet Amy (over the internet) the other day. It really felt like she was right next to me, comforting and encouraging me and allowing me to express painful loss, grief and trauma in a safe space. She was so compassionate, caring, respectful and lovely, and I really felt acknowledged and valued. Both her words and her healing allowed me to begin a process that felt healing and liberating. Thanks so much Amy. Love your work!!"
Loved the session!
"Amy is so compassionate, hears through your words and knows exactly how to support you in each and every moment. I left the session uplifted and looking forward to the next one!"
Healing session
"Each session I leave feeling more solid & connected to me & my purpose. I learn new ways of being to implement into my life & my business. Amy supports me in a way that I've never had before and this helps me step up in my life and in my own healing practice/business. "
Seeing the true me and feeling supported
"You have an amazing gift to seeing through all the layers, and put words to describe me and my true potential, that I deep down know and recognize. You are supporting and promoting the true me with all my gifts to appear on the radar screen. I know a lot of people are waiting for me, and your support is helping this to happen. Lots of love to you, Amy! "
Thank you, Amy!
"You really saw the true me beyond all boundaries and limitation. -And to be seen and loved and supported as the big leader I am meant to be, felt really good and gave me strength. I loved the way you asked questions, to let me find my true, honest answers myself, and how you valued and supported that answer and pointed out the strength. You also made me realize my true life purpose, and how it felt to be there! I am now tuning in on that wonderful feeling in my creator mediation! MUCH LOVE, AMY"
Healing session
"Amy always let's us know we are seen , heard and acknowledged at the deepest core of our being. That in itself...is healing. I always feel so loved and supported. Amy teaches me , how to show up for myself & then for others.

❤

"
So real, so amazing
"I felt so relaxed and totally safe with Amy. She is an amazing loving person and her ability to hold you in her healing space is an incredible gift. I felt so filled with love and comfort. I left knowing that what I share with the world is my gift and Amy can show you how to access that energy in such a gentle and kind way, giving you confidence to go and do and BE! Thank you Amy!! "
Amazing
"Amy is one of the most compassionate heart centered people I know. I feel safe, loved and seen when I am around her and when I having a healing session. She has been there to support me, help me heal and grow and change my life. Thank you Amy from the bottom, top and all sides of my heart. "
A Healing With Amy
"I had an amazing session with Amy. She gently teased out of me what was wanting to be seen and heard. Then she did a healing with me and I really felt the increased vibration flowing through my body. The shift to be able to show up in my truth continues as I move forward. Fabulous! Thank you, Amy!!"
I felt better immediately
"If you'd told me a year ago that I'd be sharing my deepest feelings with a relative stranger via Skype to heal my energy, I would have laughed. But I found Amy via people I trusted & thought, "Why not?" After each call, I feel better. She is wonderfully sympathetic, making our time all about me, but still sharing some of her own journey. She makes me feel loved & cherished, while also offering concrete advice. I make notes. I might have cried a bit, but I still feel much better. Thank you, Amy."
Simply Miraculous
"WOW! Amy Martin is the real deal. I've had so many questions about my family history and events around a legal case in the early 1900. Hours after our beautiful session togather, as if by divine intervention, I received an email detailing the family story and legal battle. It was as if the universe sent me exactly what I needed. Amy is so beautiful and literally totally amazing. Thank you, Amy."
incredible loving healer
"Amy is a gifted, intuitive healer. She is kind, patient and knowledgeable. She sees me as I truly am at my core and encourages me to release all that no longer serves me. Her ability to see all aspects of a situation and help me create a path to greater embodiment of my gifts and talents is unique. I am so grateful for her healing abilities to support me in my spiritual growth. xoxo "
The Power of an Amy Martin Session
"A session with Amy is something not to be missed. It can not exactly be explained as it will be slightly different for everyone. Amy's intuition is so right on. She has a different viewpoint than what you are expecting. Her healing insights for me were a lot more than healing. That was the beginning that lead to insights and inner awakenings. A whole new word opened up She has a way of instantly seeing me different than how I see myself. It takes a bit to accept and then becomes Wow!"
Held, Healed and Deeply Grateful with Amy B. Martin
"Words cannot capture the experience of total love immersion and reconnection to wholeness I embodied during my session with Amy. Grounded, peaceful, centered- transitioning from fear to courage. I recognize my innate ability to manifest and magnetize a deliciously abundant life. Thanks Amy, for facilitating my release of all the stuckness of old patterns and beliefs that no longer serve, and allowing me to align with truth. Ah, so sweet!"
The Awesome Amy Experience!
"Amy is an angel. Her calm, caring, listening heart touches me on so many levels. Her generosity of spirit and willingness to be present for others is such a gift. Pure love and light. That's the Awesome Amy Experience!"
Healing session
"Part gentle coaching, part energy healing, sessions with Amy are wonderfully healing and clarifying. Amy's gift is nothing short of miraculous..."
An open letter from my heart to yours...
"I can't begin to try to put to words the profound effect my healings have been with Amy! I have to admit I was quite the interested skeptic at the beginning.... "How can a complete stranger in another country help me with the DEEP well of pain and sadness I am feeling in my heart?!" Regardless of my strange attitude and lack of understanding of what she was going to do with me I showed up to our calls and have NEVER been able to deny the magic she has shown me and the love she has given me. "
Amy Martin Healing
"Audio meditation, followed by talk with loving Amy, followed by audio meditation again. What a fantastic session. I finished feeling extremely mellow and relaxed, then 20 mins later I felt like dancing, energized. Something else, that I can not exactly label but a confident feeling that all would flow nicely and it did and still is."
session with amy
"what a lovely session I had. I process so easily and wonderfully with huge insights. Then the healing goes right in line with what is on my plate. I really felt different after the session. Not only calmer but shifted, enhanced and bigger in a way. great..cant wait to do it again."
Sooooo Gifted
"I've been around the block when it comes to healing, & Amy, is by far the best I've come across in her specialty.....she listens with deep understanding and the feedback she gives to facilitate healing IS spot on. I love how her sessions end with the crystal bowls playing in the background as she energetically clears all that is ready to lift. Thank You, I love you!!!"
Amazing Amy
"It's hard to put words on my experience, but I can tell you that it was amazing! It was the first time that I felt safe to say what I really felt, to be who I really am and to accept to be so deeply loved by a person that I barely knew and that I also now love deeply!! Amy held the space I needed and showed me my gift oh so gently and with compassion...She helped me get access to the depth of my own heart and for that I am very grateful. Thank you, I love you!"
True healing
"It'a a very powerful session being held with such great care and love from a most sensitive and intuitive spirit in safe and nurturing space. True peace and insight results from Amy's talent and passion to find the healing for you. The blessing lasts for a long time and allows you to move on and move through the "stuff" in your life."
Healing Session with Amy Martin
"I've never felt as loved, seen, and heard as when I experienced a healing session with Amy. My whole being shifted to a higher vibration, enveloped in pure unconditional love.I can now see myself for the truth of who I am, and love and honor my inner child. Thank you Amy, from the bottom of my heart."
Touched By An Angel
"I don't have the words to explain my healing with Amy B Martin. Magical? Mystical? Miraculous? All I know for certain is that I emerged from the healing with such a vivid sense of reclaiming the power and sense of self I'd lost in a damaging relationship. This sense of security and self has become a part of me. I couldn't feel more powerful than if Amy had fitted me for a super-hero cape and tights. Thank you, Amy. God bless."
Deep Hearted Healing Energy
"Amy you were one of the biggest gifts to me in Margaret Lynch's Rockstar program. You have changed my life with your gifted...deep hearted healing energy. I missed everyone at ignite this year. I am going to find a way to purchase one of your healing packages so I can continue to work with you in my third year as a rockstar. Big hugs!! oxoxoxo"
Incredible!
" In my session with Amy, she held a loving container for me and shared many insights with me as we journeyed through the session. The shifts for me have been incredible and are continuing to unfold more each day. I recommend anyone who has not already done so to book a session with Amy and experience her heart of unconditional love. Thank you Amy! "
My inner light healing
"Amy is such a beautiful soul who helps you feel loved and accepted no matter what feelings and thoughts you have so you can freely express them. She sees your light as much as your inner critic may try to deny it and for someone who finds it hard to feel the energy in my body, she had me feeling my heart beating very strongly as it was expanding during her healing work."
Deep, extraordinary healing
"My most recent healing was amazing. I'm not even sure what the impact will be in the long-term, but today I made a video with ease and energy and confidence. Thanks, Amy!"
Amy is Amazing!
"Amy is such an amazing person to start. So sweet and gently and loving. And I always get so much from my sessions with her. I am able to feel more deeply, release blocks, and connect at a deeper level with my heart and soul. I so appreciate her insights as well. Working with her this year has allowed me to step more powerfully into who I really am and give myself permission to be more fully me! Which is an amazing gift. I highly recommend working with Amy. "
Love and Light
"It was a pleasure to have a healing session with Amy. Amy is a sweet and loving soul who has a natural gentleness within with wonderful healing abilities. Her Divine Love shines right from her heart which is felt quickly as well as the peace she has to offer. Thank you Amy! Many blessings to you and all. "
Inner Light
"I had the great pleasure to have a session with Amy, I should say an amazing session. I was going through a turmoil with a friend of mine and we could not find a way to communicate. We were both stuck in our pain and closed to each other. The session helped me open my heart again and within hours, the healing with my friend had started and we could talk kindly to each other again. Thank you so much Amy!"
A wonderful experience
"I was a little nervous about receiving a spiritual healing. As soon as I walked into the room all of my worries were gone, Amy has such a positive accepting vibe that you feel as soon as you meet her, she's such a loving beautiful person. I am so happy I found her and met with her. I feel so much better after only going once. I can't wait to continue to grow and heal. Thank you for your help along my journey, Amy.



"
Heart opening healing
"Amy is a gifted healer and listener. Speaking before the session she helped me to see how I needed to follow my soul calling and make it a priority. During the healing I had a difficult time relaxing until Amy prompted me to breathe into the sadness and grief in my heart that I avoid. As she focused the healing at my heart center I felt so much peace and opening. Even with the stress of life after the healing, I still feel the opening and know that a major shift has occurred. Thank you Amy. "
This is seriously real and life changing!
"As a neuroscientist I am often skeptical of things like energy healing but a session with Amy is unlike anything I have ever experienced before. The powerful internal shifts were palpable. It wasn't just placebo, I became a whole different person after my session with Amy. I cannot thank her enough for what she has done for me. Amy you rock! "
What a gift Amy is!
"Amy is an amazing healer. I had my second phone session with her on July 27th. I received both an emotional healing and a physical healing. Amy helped me to see how my natural energy which is soft and gentle is powerful and healing. That was a huge "a-ha" for me. During the second part of the session I felt a shift in the energy running through my body and I fell asleep. Each day my health is getting better. It's wonderful to feel so good physically."
Amy truly has an AMAZING GIFT of healing!
"I saw Amy for the 2nd time this past Saturday, 7/23 and it was nothing short of AMAZING both times! The 1st session was VERY emotional for me as we worked through some issues and I definitely felt quite a "shift" in energy, so this 2nd healing was even more profound for me! She is so nurturing and loving in her approach & communication, and it's easy to see she is 1000% Heart Centered. I was floating on a cloud for the rest of the day, & still feel AWESOME 2 days later!! :)"
Truly amazing!
"Amy is such an amazing healer. I had an extremely powerful phone session with her and could just feel all the energy running through my system. The hearings are deep and profound and her knowledge and guidance through the process was absolutely wonderful!"
Just lovely
"Amy is such a beautiful soul and so understanding, I love her sessions so much. I had a blockage and she helped me though it and help me understand where it was coming from. Thank you Amy"
Eye Opener Aha Moment
"Amy is so loving and perceptive. Not only did I get an amazing, calming, heart opening healing; when I discussed the issue I've been harshly judging myself for, Amy 1) told me exactly why the issue existed and 2) suggested a way for me to stop judging myself and see what's underneath. The very next day I was able to do that and what an AHA moment. A life changer! Thank you Amy!"
Life changing
" Since our session I have started to unfold the major reason that holds me back from success at work, and my athletics and in my relationships. Once I stepped into my power during our session I have never really came out of it. I completely understand how I have sabotaged myself in my life. Simply put I Misused my profile characteristics. For example, in competition I have tried to be a team player instead of a charismatic leader. Life changing!!!"
Clarity AND Energy Healing In One!
"Amy gave me BOTH clarity about my strengths and energy work that I could feel deeply! And throughout the session I could feel her deep, unconditional Love. The physical issue I discussed with her has not returned since the session, and that is a huge gift!!! Amy, I am beyond grateful for the time you spent with me!"
Insightful, intuitive, magical
"What a lovely gift my session with Amy was. She is so perceptive and loving. I felt seen and heard in a way that I never have before. It felt affirming to be seen for who I experience myself to be at my core. It was wonderful to feel the warmth in my belly and the openness of my heart during the session. Thank you, Amy, for helping me to see and to claim my unique gifts. Feeling confident and joyful about who I am is magical. "
Very soothing
"This was a great experience, very soothing and calming for me. Opening up my feminine energy. And all the energy coming from my crown chakra was very intense. Thank you Amy, I loved it. "
WOW! I have legs!!!
"Great session. I could really feel the pulse of life flowing through my legs and up my body. Thank you"
Working through my traumas/drama
"AMAZING! Amy is such a beautiful and loving spirit that brings life and love to the world. She has amazing insight that gets you thinking and believing in yourself. Amy creates a safe and loving environment which helps you break through your barriers. Thank you!"
Amy Is A Miracle Worker!
"Amy is a miracle worker. I have been stuck in the Prince Charming Paradigm my entire life, fully aware of it but could not shift out of it. The tall, dark, handsome, rich man riding in on his spectacular horse to save me! Amy
Wonderful Healing
"My experience with Amy felt like I was enveloped in love and gentle care. During our chat before the physical healing I felt Amy really heard and understood me and offered deep Wisdom and guidance. The healing that followed was just amazing - like my very soul was warmed up a few degrees and flowed to heal the aches and pains. I highly recommend Amy!!!"
Gentle Yet Powerful
"I have had 3 healings with Amy and she has been my teacher and supporter through so many programs and life challenges. I feel she is a rock for me and has taught me to recognize and embrace my power. Her gentle and generous nature has taught me so much! Don't miss the opportunity to experience a healing with her ! "
wonderful healing
"peaceful clear quiet and strong was how I felt after my session with Amy, especially after sharing so much wonderful information it seemed perfect that the healing was so inline with my present circumstances...amazing..."
Very loving and deep felt healing
"I was having physical and emotional pain due to the circumstances around my divorce. After my time with Amy I felt energized and excited about my future and I felt a new strength in the area of my body that was in pain. I definitely felt a resource of strength in my body that was not there before, and am feeling much better! Amy's healing was spot on and helped me to be stronger and healthier!"
Amy is the definition of pure love
"It's hard to explain in words how amazing Amy is. The healing starts as soon as I start talking to her! She's so full of unconditional love that it's contagious--I can't help but start loving myself. She's able to see beyond what I can see for myself, it's as if she's known me for years. She truly sees me. Amy has helped me shift many traumas & insecurities, I've been able to let go of beliefs that were holding me back. I am so grateful to have Amy in my life, she is a gift from God."
Powerful Uplifting Healing
"Amy just so wonderful - even without doing anything - "just sitting" in her space is a gift. I was in the space of "heat exhaustion" making any thinking/doing near impossible, as we began our session - afterwards I was hungry and invigorated!.......love Amy's insight and personality and the distance healing was very beautiful, powerful and amazing. Thank you Amy, Love and Light"
Amy is wonderful
"I love my healing session with Amy. Her energy is so soft and loving. And after our session my back pain and headaches disappeared."
Powerful beautiful healing by Amy
"Amy Martin is an amazing healer! She is gentle yet clear in giving guidance for my highest good. Her connection to divine guidance is clear and full of integrity. I always leave empowered and energized. I highly recommend Amy!"
beautiful healing experience.
"what a wonderful experience with Amy, the exchange of where I am, where I have been, how I am feeling led into an amazing beautiful clearing. I sat up feeling totaling in a place of stillness from deep inside..WOW!!! I want to hold onto that feeling..."
Held in the Deepest, Most Loving Space!
"I've had several healing sessions with Amy and I always come out of them with a deep sense of renewed love for myself and for others and a feeling that I can accomplish anything. Who doesn't want that! Love, love, love Amy Martin!"
Awesome Amy is Magical!
"Amy has done several healings with me and each one I am more and more amazed. I asked for balance, and Amy did in 30 minutes more than I have been able to accomplish in years. She is truly the warmest, most sincere, loving and caring person in the world. You will be lifted up through your work with her! "
Awesome, Lovely and Life Affirming!!!
"Amy has such a way about her. I instantly felt at ease speaking with her and she was able to give me some very important information about myself and my soul's purpose. I left the session feeling my energy as big as it could possibly be and with a clear understanding of aspects of myself I never had given myself permission to see. I love Amy and so will you!"
Feeling Truly Seen
"Amy saw beyond the mask I habitually wear for myself and others, to a place in me that feels true but also unfamiliar. She inspired me with excitement to learn more about becoming and sharing that true, charismatic self who is passionate, playful and full of joy. Her energy healing felt so supportive of my growth. Completely amazing!"
From Chaos to Serenity
"Amy is a blessing for the loving safe space to shift paradigms, soothe raw nerves, and calm chaos in my life. Her astute understanding of the Profiles is matched by her radiant energy moving through me feeling warm, soothing, and divine. The results are peace, 'I can breathe again' and I feel more solid, integrated. Her healing supports me as a Tapping coach optimizing power and confidence in client's lives so I know first hand the challenges that show up on this journey of evolution. Big Hug!"
Beautiful Feeling
"I have difficulty opening up to people but I find Amy to be such a warm, compassionate and loving person that she makes it easy for me to open up to her. The healing experience I had with Amy was so wonderful. I had a rush of peacefulness that came up through me that was so incredible. I am not sure if this is related or not but later that day I noticed a foot pain that I had been struggling with for a few days was gone! "
Vast gratitude
"Amy blows my mind and heart. She had just had a enormous loss of her home in a fire when we connected to schedule our appointment. In the aftermath of that impact she was still giving and lifting me up first, in every part of the communication I had with her. Her capacity to love and serve her clients touched me so deeply. it blew me to tears! And in the session we had a powerful dialogue and I received a healing that I see the results from. Vast Gratitude, Marina"
Thank you!
"Amy is a natural healer, gentle and powerful, deeply feeling and compassionate. I am so grateful for the sessions I received. Love Ingrid"
Simply Awesome
"Amy continues to be such a light for me. She is helping me own parts of myself that I have been stuffed away since childhood. She is also helping my mother in ways that no one else has ever been able to and I am eternally grateful that I get to share time with her. I am head over heals in love with the beautiful Amy Martin!!! :). "
Amazing
"Amy, you are a light to the world. You have helped both myself and my mother in countless ways with your love and insightful inspiration. Thank you for being you!!! Love you!!!!"
Simply Magical!
"Amy you are so beautiful and inspiring, I am so lucky to have you in my life. I am constantly amazed at how much wisdom you impart and the clarity that you help deliver me. You are a true gift. Thank you!"
A beautiful, gentle spirit!
"Amy, I am always in awe each time we talk! You listen so intently and share such wisdom and insight about where I am and what I am struggling with. You encourage me to face old beliefs and share ways of changing the pattern reminding me along the way of the beauty that I hold within me and the gifts I have to share with the world. At the end of a session I feel witnessed, lighter, and ready to take my next steps. Thank you for holding space for me, sharing stories, and sharing laugher!"
Thank you so much!
"Amy I cant thank you enough of your insight. You helped me to see a different side of what has been holding me back for a long time! You gave me hope and excitement about how to change a pattern that I didnt even think of before. I now know that I can heal my wounded heart. And that was just from talking to you. The energy healing itself helped me to feel so much lighter in my body.. I had so much fun that evening and laughed more than I had in a while. You are a blessing! Thank you so much!"
Amy is amazing
"I had a session with Amy and I left transformed. The experience with Amy brought me to incredible new insights and my energy was enhanced significantly, where friends and family noticed the difference. Thank you, Amy!!"
healing session
"amy is a wonderful healer..I love receiving her hearings in person and long distance. She is compassionate and gentle and I always feel wonderful after and notice a shift and change in my life."
Best Loving Support Ever
"Each session with Amy is powerful & healing. I leave feeling more empowered and so blessed to have someone like Amy supporting me in my life & business,"
Kindness and Encouragement
"Amy- Thank you for all the insights and acceptance. You have shown great kindness. It means a lot to me."
Subtle Shift in Awareness
"Over the last several days, I have found myself reflecting on my conversation with Amy and her insightful comments to me. I felt seen and heard. During the Energy Healing, I felt energy percolating throughout my body, and although I had trouble staying focused during this part, I felt more relaxed after the session... The next day, I had a lot of emotions come up for me that I felt were ready to be cleared. Thanks, Amy!"
Amazing Amy!
"Working with Amy is such a wonderful and truly enlightening experience. It was as if Amy knew me, she was so spot on and truly has a beautiful gift. She really helped me connect the dots, things that I was aware of and yet could not complete the connection. It felt so good to be truly heard, and supported in such a gentle and loving way. I am really grateful and looking forward to my next healing session with Amy."
Awesome Life Changing Experience!
"Amy is absolutely the BEST! Doing this work is her calling in life and she is AMAZING! I feel so alive."
Wonderful life affirming experience!