RTI LMT HEALING SESSIONS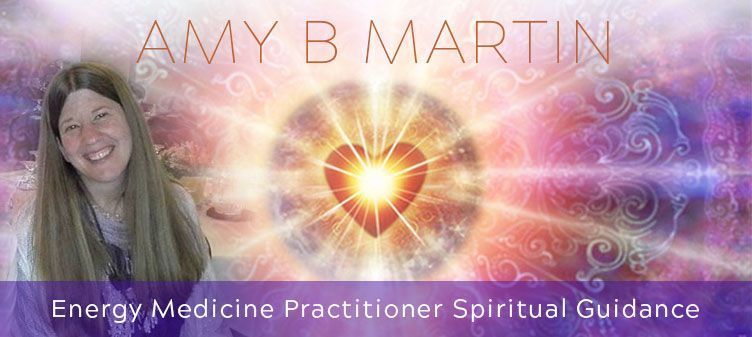 "Close Your Eyes. Fall In Love. Stay There" ~Rumi
Full Spectrum Healing Pricing
FALL SPECIAL
EXCLUSIVE
Only To LMT Students
At The
Rhys Thomas Institute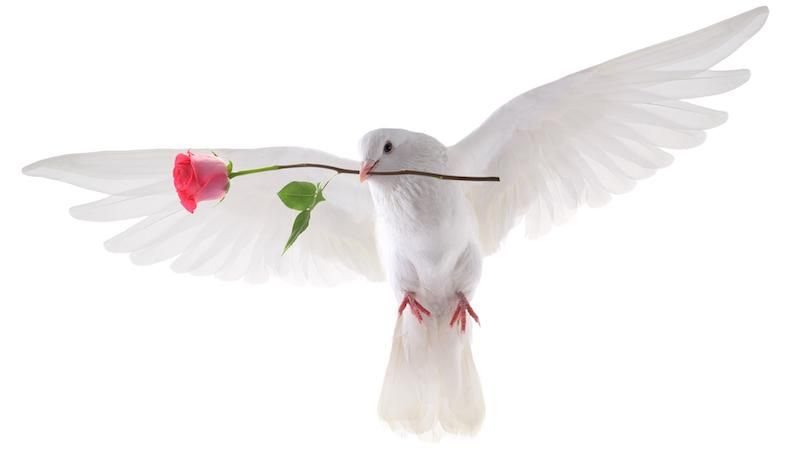 (Please See What People Are Saying About Their Healing Sessions With Amy At Bottom Of The Page)
3 SPECIAL OFFERS
1) 💞One (60) Minute IN PERSON Healing Session
At The Milford Doubletree Inn
During A LMT Class Weekend Break
(HURRY ACT NOW SPACE IS LIMITED)
Or
One (60) Minute Long Distance Session In Between Class Weekends
For Only $125
2) 💞One (30) Minute IN PERSON Session
At The Milford Doubletree Inn
During A LMT Class Weekend Break
(HURRY ACT NOW SPACE IS LIMITED)
Or
One (30) Minute Long Distance Session
For Only $65
3) 💞Long Distance Healing Package Pricing
FIVE (60) Minute Long Distance Full Spectrum Healing Sessions
All For Only
PLUS
If You Purchase A Healing Package Now
The First 10 People
Will Also Receive
ONE FREE
(60 Minute) Healing Session
(For A Total Of 6 Healing Sessions For ONLY $83 each!)
💗This Long Distance Healing Package
Is Wonderful
For The LMT Student
Who Feels Called To Receive
Additional Love and Support
In Between Class Weekends
To Carry Them Throughout Their LMT Year
💗This Is Wonderful For The LMT Student
Who Would Love To Receive The Most Value For Your Healing Sessions
With An Additional FREE 60 Minute Healing Session
That Can Either Be Used At Anytime For Added Support
Long Distance
Or
As One FREE IN PERSON Healing Session
(SPACE IS LIMITED)
IF There Is Space Still Available During One Of The Breaks On A
Class Weekends During The 2019/2020 School Year
(As Space Allows)
This Is All You Will Get With The Healing Package
💞 5 (60) Minute Long Distance Healing Sessions
💞ONE Free (60) Minute Session To Be Used Long Distance or (In Person If Space Allows)
💞 VIP STATUS (MOVE TO THE TOP OF MY CALENDAR)
💞Spiritual Guidance/Life Purpose~Soul Readings
People Often Say Having A Healing Package With Me Feels Like Having Me Right There With You Wrapping You In A Soft Rose Pink Blanket of Love And Holding Your Hand
To PrePay For Your Session Please Go To This Link Below
And It Will Take You To My Secure Online Website
So You Can Prepay At The Very Bottom Of The Page
To Guarantee That Your Appointment Will Be Held For You.
Please feel free to text me at 401-374-358
(or if live internationally please message me on Facebook)
if you have any questions.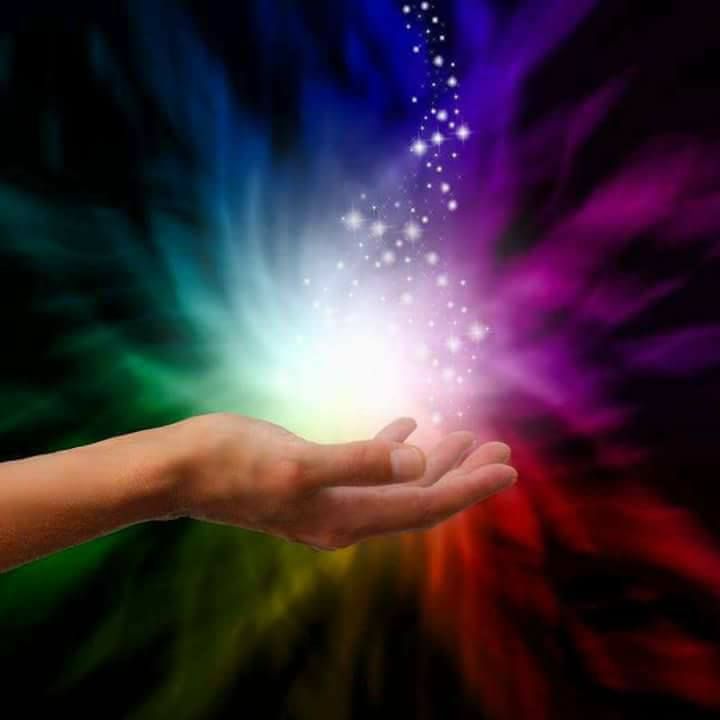 In Person Healing Sessions
Are Limited
During One Of The 5 LMT 2019/2020
Class Weekend Pre Class and Break Times Listed Below
(Space Is Limited)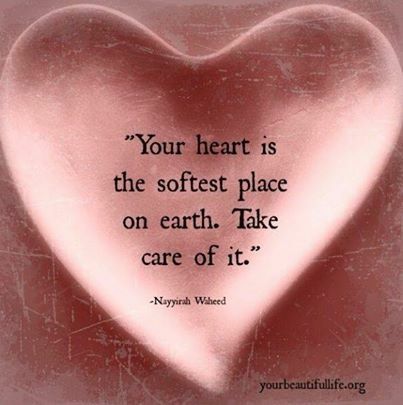 IN PERSON HEALINGS DAYS/TIMES

💗Friday 9am, 10am
OR
DURING BREAKS ON
💗Friday @ 4:30 pm OR Saturday @ 5:30 pm
(or whenever the DINNER break is)
💗Saturday 12:30 pm
and
💗Sunday @ 12:30 pm
(or whenever the LUNCH break is)
If This Is Calling You
You Will Want To Act Now
As Of Right Now There Are Only
6 IN PERSON Healings Slots
Available During Breaks On Each Class Weekend
And They Will Fill Up Fast💗
Please feel free to text me at 401-374-3589
or message me on Facebook
if you have any questions.
PLEASE NOTE:
***Healings Can ONLY Be Scheduled During Break Times***

If class is running over, we will adjust the time accordingly and do your healing whenever you get out during that scheduled break.
I am in the process of moving to Florida and will still be traveling up for class weekends BUT I am able to offer a hand full of in person healings at my home office in Rhode Island until the end of October.
If you would like to get
an in person session in now
please contact me ASAP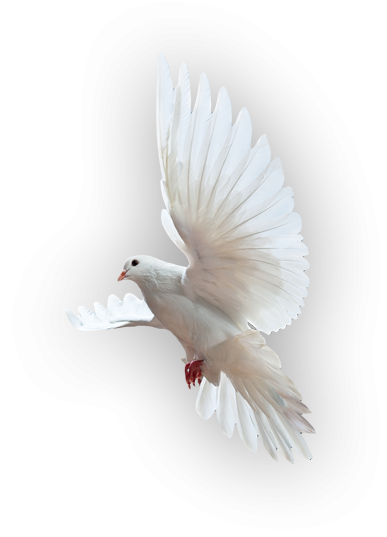 "The Wound Is Where The Light Enters You" ~ Rumi
YOU KNOW THIS IS FOR YOU:
💞If you have already done a lot of deep inner healing work and you would like to be Sacredly held while you go deeper into your own personal transformational LMT healing journey...
💞If you loved the healing sessions you have already had with me and the healing work we have done together resonates with you deeply...
💞You do not want to leave any stone unturned and you feel called to continue to build more energy so you can continue to grow deeper into the full potential of your life and your purpose...
💞You feel called to connect and feel even deeper into this Divine and Infinite part of you...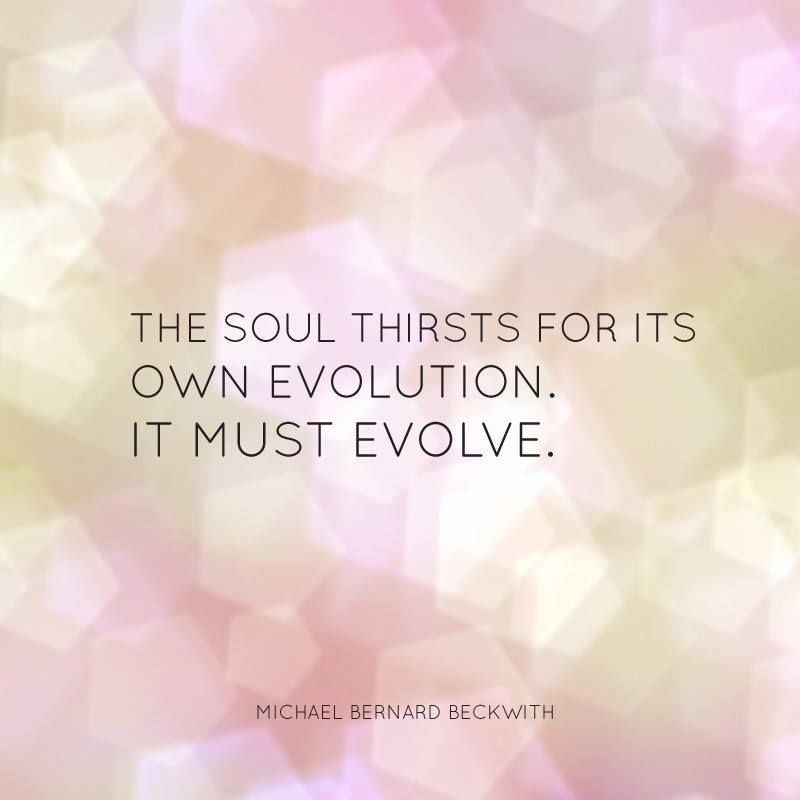 These Slots Will Fill Up As
Time Will Only Allow
For Booking A Certain Number Of
In Person Healing Sessions
During Each LMT Class Weekend
So Please Click On The Book Now Button Below
It Will Take You To My Online Calendar
So You Can Book Your In Person Healing Session At My Home Office
Now So We Can Get You In Before
The November Class Weekend
If Anytime You Feel Called To Book Either
An In Person Healing Session
For November, January, February or April Class Weekends
(Or You Feel Called To Book
A Long Distance Healing Session)
Before I Have Opened Those Days/Times
Up On My Online Calendar
Please Text Me At
401-374-3589
or message me on Facebook
At Your Earliest Convenience
And I Would Love Nothing More Than To See What We Can Do!
And Then Also Please Click On This Link
And It Will Take You To My Secure Online Website
So You Can Prepay At The Very Bottom Of The Page
For Your Healing Session Or Long Distance Healing Package
To Guarantee That Your Appointment Will Be Held For You.
at 401-374-358 if you have any questions please feel free to text me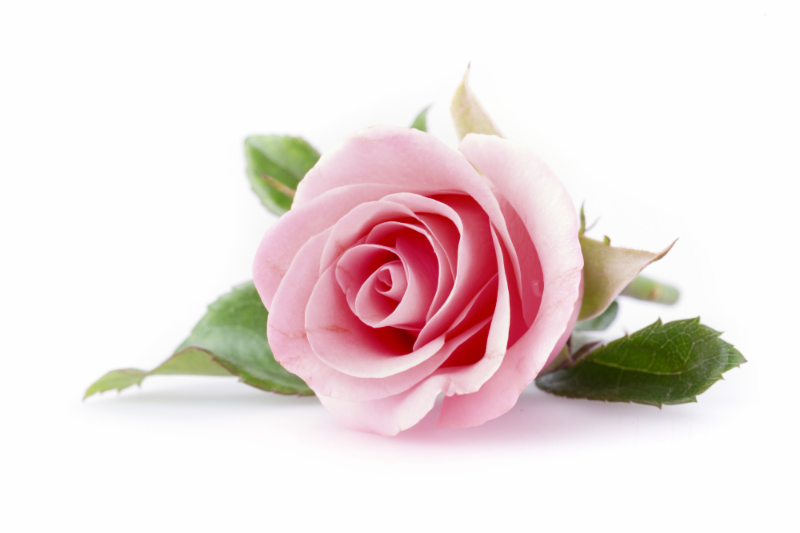 Thank you 💗ox
Heart Songs
PURE LOVE
I have been a client of Amy's for over 5 years now. Every time I am with her I know that I am in the presence of pure love. My life has changed in so many ways and I know it is because of the compassion, Soul wisdom and healing that Amy has brought into my life. Amy is by far the most amazing energy healer that i have ever seen.
Touched by an Angel
Being held by Amy is like falling into the heart of love. The burden I carried was lifetimes old. I came spilling tears on her shoulder. Amy holds such a gentle, sacred space for weary souls. In that first session, I sat in her presence and soaked in her wisdom. Then I received such a powerful energy healing (table healing) that it continues to reverberate through me, my life and my relationships. I've been blessed. I've been touched by a quietly powerful healer.
Amazing Session
I have had the opportunity to have several long distance healing sessions with Amy and she is truly remarkable ... she holds the space of compassion and love in all her sessions as you work through you deepest wounds, and you can feel this come through from the moment you are in her "Energy Flow" ... I would highly recommend her on your Healing Journey towards Self-Love.
Healing from afar
I have had a few telephone healing sessions with Amy and when we first started I was concerned about having long distance sessions, I wondered how effective they would be... but after 1 phone session with Amy, my fears were laid to rest. Amy is the real deal. She is the light at the end of a dark tunnel, she provides useful insights with love, grace and her gentle nature.
Realm Of Healing
With Amy, we enter that realm of healing. Thank you again, Amy.
Amy Holds A Vast Healing Space
Thankfully, I had a long distance healing session with the Angel Amy, and it is ALWAYS at the perfect time. Amazing session, and this morning, I am back. She holds such a vast healing space, like none other. I tear up thinking about it. I have had several sessions with Amy, and each time she brings me back into myself and wholeness.
Amy is an Angel... My Soul needs the healing she so lovingly and beautifully provides.
So excited! to have another remote session with you Amy I need to figure out a way to keep you in my life so I continue to do more healing sessions! You really are an angel. I can feel it, my Soul needs the healing you so lovingly and beautifully provide. I bought that really beautiful, soft rose pink blanket to wrap myself up in. When I see it, I think of you. It is so heart warming to be reminded of you. So grateful! ox
I can highly recommend Amy
Amy is a loving, caring high-frequency person who truly shines her light in the world and her support is divine in so many aspects. I can highly recommend Amy and her gifts for anyone who likes the extra energetic support to move through things with much more ease and flow in life.
Great Session With Amy
During my recent long distance healing session with Amy, I felt like I'd been wrapped up in the softest, warmest blanket of Divine Love ever. It felt like what my soul most needed at that time. I have a hard time being vulnerable and connecting to my body but somehow, Amy was able to take me there. Loved it!
The Awesome Amy Experience!
Amy is an angel. Her calm, caring, listening heart touches me on so many levels. Her generosity of spirit and willingness to be present for others is such a gift. Pure love and light. That's the Awesome Amy Experience!
Amy is the definition of pure love
It's hard to explain in words how amazing Amy is. The healing starts as soon as I start talking to her on the phone! She's so full of Divine and unconditional love that it's contagious--I can't help but start loving myself. She's able to see beyond what I can see for myself, it's as if she's known me for years. She truly sees me. Amy has helped me shift many traumas & insecurities, I've been able to let go of beliefs that were holding me back. I am so grateful to have Amy in my life, she is a gift from God.
Loving
All I can say is that somehow Amy reached me through "time and space" and filled me with such loving feelings that I instantly changed the way I felt about a very difficult person in my life. Amy's gift has literally allowed me to find the part of me that wanted to love and forgive but was stuck in an old pattern of pain. I can't wait for my next session!!
Amy B Martin....there is nobody better...
A long distance healing session with Amy B. Martin is like a gentle nudge into your soul. She is so loving and giving. Amy has amazing insight.
Amy B Martin Healing
Amy is pure love, period. and also a master healer. As Amy delivers love and healing during our sessions, I am amazed at how powerfully she holds a space of pure love and acceptance, without judgment, and how powerfully and vibrantly alive I feel after each session. The healing she provides is deep, transformational and powerful and I am so thankful to have met her!
Amazing
Amy is one of the most compassionate heart centered people I know. I feel safe, loved and seen when I am around her and when I having a healing session. She has been there to support me, help me heal and grow and change my life. Thank you Amy from the bottom, top and all sides of my heart.
Absolutely Divine
If Amy says hello, it seems as though all the troubles of the world have melted away. A remote healing session is just divine. I really felt like my troubles started to move gently out of the way. Thanks a lot Amy!
Powerful beautiful healing by Amy
Amy Martin is an amazing healer! She is gentle yet clear in giving guidance for my highest good. Her connection to divine guidance is clear and full of integrity. I always leave empowered and energized. I highly recommend Amy!
So blessed
I had my first healing with Amy this past weekend. During the healing I felt waves of gentle energy and Divine love flowing through me and I felt deep peace afterwords. In the days that have followed I continue to experience a softer more open heart. I feel blessed to know Amy!
JUST AS POWERFUL DONE REMOTELY
I've found my remote sessions with Amy to be quite powerful, and I live quite a distance away, so I am really comfortable with canceling my in-person sessions knowing that we can do the remote healings!
Out of this World!
My time with Amy was insightful. I came away from our time together, with another level of clarity of myself. The session was.... the best I ever had! During the session... I was thinking 'How the heck does she do it, from all the way over there to way over here ( in Canada)???'. I always walk away... soulfully connected."
Energy Session with Amy Martin
I've never felt as loved, seen, and heard as when I experienced my long distance session with Amy. My whole being shifted to a higher vibration, enveloped in pure unconditional love. I can now see myself for the truth of who I am, and love and honor my inner child. Thank you Amy, from the bottom of my heart.
Amy Holds Our Hearts With Sacredness
Amy's a miracle for us all. Even long distance, I feel that she holds all our hearts with a Sacredness as we expand our hearts thru this program. I do the 7 Levels of Miracles following each call as we move up to the next chakra, so I can transform ME from another perspective. I Love You Sooooo!
No Words... Amazing!
I saw Amy's tender heart which allowed me to recognize it in myself for the first time. We barely spoke, just a feeling. Wow. Her remote healing sessions are all about bringing out the best in the most gentle way. A soft sharing at the soul level. It's just my favorite way to connect. It's clear that her love, joy and kindness have no limitations. And once her long distance healing session was complete I felt in total surrender. So very powerful. Just do it. Hugs.
Wrapped in Love, Inspired to Lead!
Even though my session was over the phone, Amy truly held space for me in a way that no one has ever done before. She listened, and heard through my words, the voice of my soul. She helped me interpret my desires, and reconnect with my ability to feel. I was wrapped in a blanket of love to receive the healing, and at the end I could feel the connection to my soul, and the enthusiasm within me felt explosive, and I was inspired to step into my incredible life with power and become the leader that I'm here to be! I'm deeply grateful! xoxo
Amy Rocks!
Amy is an absolute Light on this planet. She has a rare gift in her ability to be completely present and hold a beautiful Sacred space of Love, coupled with a deep Soul wisdom & intuition that seem to guide her healing work. My long distance session was extremely powerful and I would highly recommend her services to anyone who is considering working with her. Love!
Held in the Deepest, Most Loving Space!
I've had several sessions with Amy in person and long distance and I always come out of them with a deep sense of renewed love for myself and for others and a feeling that I can accomplish anything. Who doesn't want that! Love, love, love Amy B Martin!
Awesome, Lovely and Life Affirming!!!
Amy has such a way about her. I instantly felt at ease speaking with her and she was able to give me some very important information about myself and my Soul's purpose. I left the long distance healing session feeling my energy as big as it could possibly be and with a clear understanding of aspects of myself I never had given myself permission to see. I love Amy and so will you!
SOUL
Amy mentioned during my long distance healing that it was my soul speaking loudly through my pain and I was shocked into remembering I have a Soul. Of course! I felt so lost in the newness of my last breakthrough that I forgot I was still me inside. What a relief. And the remote session was just that, a relaxing back into my knowing. So much gratitude. Hugs.
Please click on the green box below for more beautiful and loving customer reviews.
Thank You! 💗
Full Spectrum Healings are about helping you feel your deeper Soul inner purpose and calling and feel that connection with your life, balancing, aligning and supporting you and allowing you to remember who you really are and what it feels like to be you at the deepest level.
Healing package sessions may not be transferred or shared with any other person.
I have done my very best to keep this package price low so that more individuals can benefit from the deep healing effects that doing a journey of multiple healing sessions and what the whole experience offers.
Thank you!