Welcome To My Website!
Awaken to Divine and Infinite YOU!
Discover Your Spiritual Gifts
and Awaken to Your Healer Within!
"Love Is What We Are Born With, Fear Is What We Learn"
~ Marianne Williamson from 'Return To Love'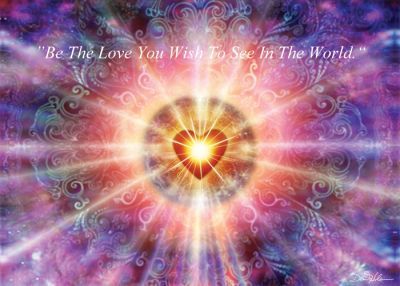 Energy Healing Sessions Realign Us With Our Heart
And
Allows Us To Easily and Effortlessly Access
The Gateway To Our Soul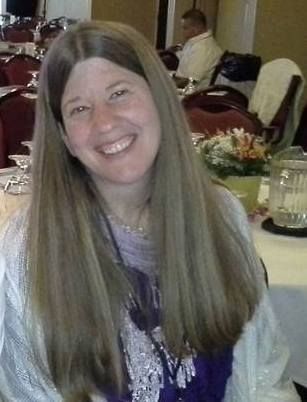 Amy B. Martin
Certified Energy Medicine Practitioner
Certified Full Spectrum Energy Practitioner
Master Energy Practitioner
Life Purpose Mastery/ Profile Master/Spiritual Guidance
Amy holds a deep and Sacred heart space during the energy sessions that involve a gentle yet powerful guided journey that is truly experiential in nature.
Feel and enjoy your life more, and reconnect with feeling harmony, joy and happiness and the deepest truest parts of yourself and your Soul.
Healing sessions will help you to find the clarity, confidence, courage, energy and self love to move forward in your life by reminding you of your Soul's purpose.
Amy is a 2010 graduate of Rhys Thomas Institute (RTI).
She has been a teachers assistant (TA) of the RTI 3 year transformational immersion Life Mastery Training (LMT) program levels I, II, III, since 2009, as well as, a teachers assistant for the RTI Enlightenment Circle and Life Mastery Coaching Programs since 2013.
Amy has been studying the deep transformational Energy Medicine healing practices that are taught to students at the Rhys Thomas Institute in tandem with Crystal Bowls and Full Spectrum Healings, since 2007.
All Healing Sessions Are Beautifully Designed
To Gently Assist In Awakening You To The Voice of Your Soul and A What It Feels Like To
Be Called Deeper Into Your Life And Your Purpose.
Connect With The Ability To Sense And Feel
A Deeper Sense Of Meaning And Greater Purpose In Your Life!
*Feel Completely Held In A Really Safe, Compassionate and Loving Space
*Heal Through Unprocessed Emotions...
*And Learn How to Feel Connected With And Feel The Language Of Your Soul...
*Feel How Your Soul Specifically Speaks To You...
*And How It Calls You To Your Life And Your Purpose Every Moment Of Every Day Through Your Energy Body!
"THE INVITATION"
Oriah Mountain Dreamer
It doesn't interest me
what you do for a living.

I want to know
what you ache for
and if you dare to dream
of meeting your hearts longing.

It doesn't interest me
how old you are.

I want to know
if you will risk
looking like a fool
for love
for your dream
for the adventure of being alive.


It doesn't interest me
what planets are
squaring your moon...

I want to know
if you have touched
the center of your own sorrow
if you have been opened
by life's betrayals
or have become shriveled and closed
from fear of further pain.


I want to know
if you can sit with pain
mine or your own
without moving to hide it
or fade it
or fix it.


I want to know
if you can be with joy
mine or your own
if you can dance with wildness
and let the ecstasy fill you
to the tips of your fingers and toes
without cautioning us
to be careful
to be realistic
to remember the limitations
of being human.


It doesn't interest me
if the story you are telling me
is true.

I want to know if you can
disappoint another
to be true to yourself.
If you can bear
the accusation of betrayal
and not betray your own soul.
If you can be faithless
and therefore trustworthy.


I want to know if you can see Beauty
even when it is not pretty
every day.
And if you can source your own life
from its presence.


I want to know
if you can live with failure
yours and mine
and still stand at the edge of the lake
and shout to the silver of the full moon,
Yes.


It doesn't interest me
to know where you live
or how much money you have.

I want to know if you can get up
after the night of grief and despair
weary and bruised to the bone
and do what needs to be done
to feed the children.


It doesn't interest me
who you know
or how you came to be here.

I want to know if you will stand
in the center of the fire
with me
and not shrink back.


It doesn't interest me
where or what or with whom
you have studied.

I want to know
what sustains you
from the inside
when all else falls away.


I want to know
if you can be alone
with yourself
and if you truly like
the company you keep
in the empty moments.
WHAT IS ENERGY MEDICINE & FULL SPECTRUM HEALING?
Energy Medicine and Full Spectrum Healing is the art of healing at the deepest level. It is a quality of being that the practitioner is able to embody, allowing them to hold a radiant and vibrant sense of connection to their Soul~ and their deeper sense of inner purpose~ that has the ability to transform any person into a a skilled and gifted healer.
It takes years of study (AND deep inner work) for Energy Medicine Practitioners to learn how to "hold their field" and raise their vibration to the highest level allowing them to awaken healing within the client at the deepest way possible.
Being in the presence of someone who vibrates from their life purpose, inner peace and joy begins to awaken the same qualities within the client.
Full Spectrum Healings have a Reiki like quality but the intention is integrating all 12 levels of your aura/ field (that include your energetic chakras, and spiritual gateways which include your life purpose levels and Soul levels) allowing you to access and heal deeper levels of consciousness.
Sessions are beautifully designed for you to touch your Soul and awaken to your Divinity and your gifts~ (maybe deeper than you ever have before)~ bringing clarity, energy, confidence, courage allowing you to feeling balanced and harmonious well being in your body, mind and spirit.
Sessions are designed around your specific needs.
Everyone's experience is highly individual and unique.
People often experience a state of deep inner peace and joyful awareness and deeper connection with their life and feeling their purpose.
Sessions can be done in person or long distance any time you feel out of balance or if you feel spiritually disconnected and out of alignment from yourself, your gifts, and the truth of your Soul's deepest purpose...
..OR if you are feeling on top of the world (and on fire) and you would like to continue to ignite your fire and accelerate your upward karma spiral.
An Energy Medicine and Full Spectrum Session with Amy will consist of an initial assessment of the seven main chakras, a chakra balance, and a vibrational crystal bowl and full spectrum healing tailored for your particular needs that include balancing and clearing any blocks in the chakras and five spiritual centers in the body.
There will also be a clearing and disconnecting of dysfunctional energy, upgrading your energetic system along with clearing and recharging your Auric field.
I work with clients who struggle with the realization that their pains, struggles, and repeating negative behaviors require a non-traditional approach to balancing, centering, calming, supporting their issues to calm the nervous system.
Do You Want To Feel The Universe Flowing Through You At All Times
And
Allow Yourself To Be Silently Drawn By A Deeper Pull
Of What You Truly Love?
Are you ready to increase your deepest sense of purpose and meaning in the world?
Are you feeling called to awaken that Divine and Infinite part of you... that which is extraordinary within you so you can be an inspirational and guiding light in the world today?

Are you heart-centered, (and maybe you have even already done a lot of deep inner work) but you feel deep within you that there is still something big missing in your life... something more... something greater... but you can't quite put your finger on it?
Simultaneously feeling a calling and a pull deep within your Soul to a higher purpose to contribute in the world in some deeper way?
OR
*Do you feel out of balance...
*Are you are you lacking energy...
*Do you feel disconnected from your Soul purpose... maybe even feel a little crazy sometimes???
If you can answer yes to any of this you are not alone, that it is why we all need energy balancing and to have our chakras balanced regularly and be reminded of the truth of who we truly are!
(Especially when we forget)
IT is the missing link!
*Did you know that rejecting our spiritual gifts is what causes all of our pain and suffering in life?
*Did you also know that we are all terrified to be seen our brilliance and our light?
*...That it takes a tremendous amount of courage, strength and self love to fearlessly be you and embrace your gifts and share them with the world?
*And when you share the thing that makes you feel the most you and the most alive you are not only touching your Soul at the deepest level and awakening to that Divine and Infinite part of yourself...
but that is when you will also heal?!
When it is just you, you feel connected with your own Sacred and Divine Intelligence and inner calling, you can feel the expansiveness of your Heart and your Soul and you can feel the pull of the still small voice within you, you feel like you are totally connected and you can feel how you are being called to do something more with your life.
But then there are also the moments where it feels so overwhelming... scary...
terrifying.... and extremely painful... you feel contracted... small...unworthy...
and insignificant...to the point that you feel crazy because
even the thought of being seen shining your brilliance
and your light, makes you collapse and want to give up.
You know all too well by now that this pattern has caused you you a tremendous cycle of pain and suffering and you have this deep inner knowing by now, that you can't do it alone...
...and the good news is, now you don't have to!
Be Divine And Infinite YOU!
Hi my name is Amy B Martin, I know what it feels like because I have been there too.
Not many people know this about me but before doing this work I tormented myself for years knowing I was called to do something more with my life…
something that made a difference for me and for others.
I felt a deep inner calling...
a pull an inner longing~ but I was much too afraid to take the leap of faith...
to put myself out there in a bigger way and be seen in a greater light.
Because who was I and how could I possibly survive doing what I was feeling called to do?
It was too hard, I was terrified. I had tried for years on my own and it was an extremely painful process & it never seemed to get any easier.
Then in 2009 my life completely turned around, now I am living my passion & purpose!
I love nothing more
than holding a really deeply Sacred and loving heart space
for you to unconditionally see your light
(beyond your story )
and being steadfast in holding that space for you
and reminding you of the truth of who you really are..
and being there for you... and holding that for you,
especially when you forget!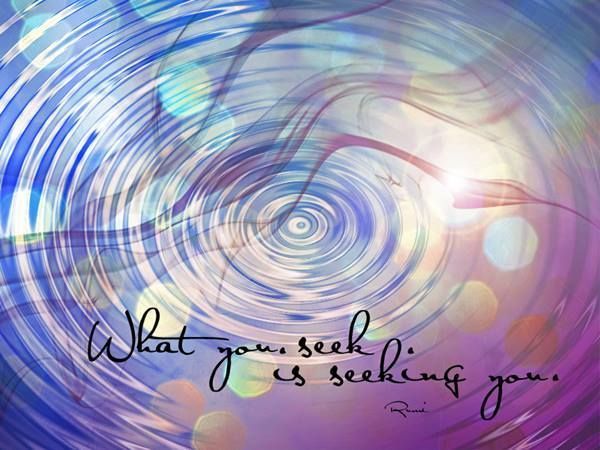 "If you bring forth what is within you, what you bring forth will save you. If you do not bring forth what is within you, what you do not bring forth will destroy you."
The Gospel of Thomas
The energy healing sessions I offer can be done in person or long distance anytime you feel out of balance in your life or if you feel disconnected and out of alignment from your Soul and your truth.
(Your session can take place either in person, phone or Skype from anywhere in the world.
You Are In The Right Place If:
* You want to embrace your emotions and feel how they are your greatest gift.
*You are tired of the pain and suffering of playing small and maybe even being invisible.
* You are tired of feeling overwhelmed and exhausted from unconsciously trying to push your life purpose and your dreams away.
* You have done a lot of deep inner work already and you want to go deeper because you want to shine brighter.
* You are open and willing to being seen.
* You are ready to invest in YOU!
* You are ready to discover the brilliance and beauty of Divine and Infinite YOU…
* You would like to learn how to be able to see… know and feel… the difference between the voice of your fear and the voice of your Soul.
* You feel ready to be called deeper into your life… and your purpose
*You are ready to shift from fear to love and embrace your sensitvity.
Thank you for helping me live my life purpose!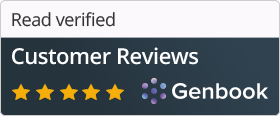 Thank you!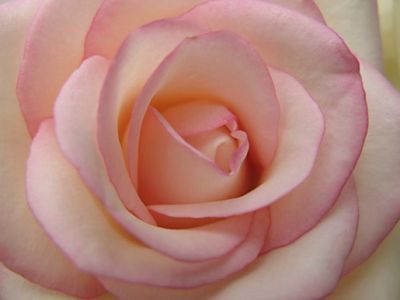 PLEASE NOTE:
Energy medicine is about helping you feel your deeper Soul inner purpose and calling and and feel that connection with your life, balancing, aligning and supporting your nervous system allowing you to remember who you really are and what it feels like to be you at the deepest level. Sessions have the ability to compliment most medical care that is already being given and although they can work beautifully together, it is never advised to be used in replacement of medical supervision and care from your primary doctor or therapist.
Amy makes no guarentees or represnetations regarding medical diagnosis and/or medical treatment, and is neither diagnosing, preventing nor treating specifi health challenges, therefore payments are non refundable.