About Amy
"Compassion is not a relationship between the healer and the wounded. It's a relationship between equals. Only when we know our own darkness well can we be present with the darkness of others. Compassion becomes real when we recognize our shared humanity." ~ Pema Chödrön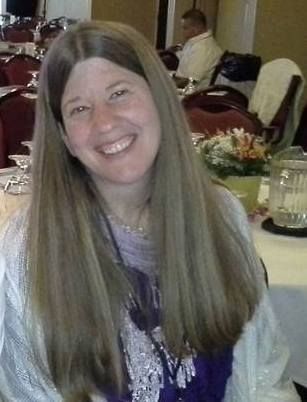 Amy B. Martin
Certified Energy Medicine Practitioner
Master Energy Medicine Practitioner
Spiritual Direction/Guidance
Amy has trained with some of the leading master teacher/healers and practitioners in the field of energy work.
*Certified Full Spectrum Vibrational Practitioner
*Crystal Bowl Sound Therapy Included In Each FSH Session
*Certified Life Purpose Mastery/ Profile Master
*Certified Emotion Code Practitioner
*Certified Reiki Master Practitioner
*Certified In The Reconnection and Reconnective Healing
If you want to unlock the secrets of the Universe,
think in terms of ENERGY, FREQUENCY and VIBRATION
~Nikola Tesla
Spiritual Guidance and Energy Work:

*Do you feel like something really big is missing from your life?
*Do you feel called to do something but you can't quite out your finger on it?
*Do you feel there is a reason you are here and you don't know what it is?
If you can answer yes to any of these than this is for you!



Spiritual direction/guidance allows you the opportunity to enhance your life by:
*Learn the difference the language of your Soul and your mind/ego and how your inner guidance and you heart specifically speaks to you
*Learn how to live your life and your purpose from your Soul and the deeper callings within you
*Feel a greater sense of self love, acceptance, peace, joy and fulfillment
*Identify your Souls needs and desires and working towards your Life Purpose
*Understand your thoughts, feelings, and responses to peoples feelings and situations and how it is related to your programming
*Feel deeply held in love and compassion as you step into your willingness and courage to heal
Ground, Rewire and Heal Your Nervous System!
Spiritual guidance is woven throughout each healing session in conjunction with Full Spectrum Energy Sessions and Emotion Code Sessions allowing healing to be experienced and anchored in at a much deeper level. The energy work opens and clears the chakras, with gentle and loving support bringing underlying emotional and physical blockages and deep inner programming to the surface to be healed... this beautiful process also beautifully and powerfully assists iin gently rewiring the nervous system allowing for a sense of lightness and freedom and quicker path to greater clarity, energy, confidence and deep inner peace.
Amy holds a deeply compassionate, safe and loving heart space.
Energy Sessions
Realign Us With Our Heart
And
Allows Us To Easily and Effortlessly
Access The Gateway and Language Of Our Soul
Connecting Us With The Ability To Sense And Feel
A Deeper Sense Of Meaning
And Greater Purpose In Our Life
Sessions include anything you feel you need (and prefer) in the form of emotional support, deep feeling work, chakra support and energy work/clearing, releasing trapped emotions, chakra balancing and/or spiritual direction/guidance.
Amy is the chosen healer by Margaret M Lynch.
She is a graduate and a teacher's assistant at the Rhys Thomas Institute 3 year Life Mastery Training immersion program.
Amy has been working in the field of healing arts for almost 30 years and has received extensive training in many other world renowned energy energy modalities.
Today, she is considered a world-class certified Energy Medicine Practitioner.
Amy specializes in seeing the core Soul quality of her client's truest source of authentic power and what is blocking it.
Her intuitive gifts and skill in Full Spectrum Energy Work allows her to facilitate massive change for her clients resulting in more...
love....
energy...
confidence...
inner peace...
and clarity...
and living a more radiant heart centered life.
Amy also uses RhysMethod® crystal bowls downloads which are a very gentle yet powerful and healing way to support your session. They assist in quieting the mind so you can feel the voice of your Soul harmonizing the mind, body, emotions and spirit increasing deeper sensations, feelings and connection to your Soul and your purpose.
Highly in demand, Amy has worked with hundreds of people worldwide.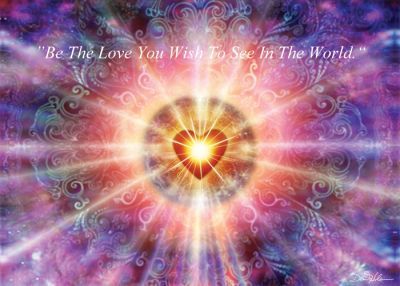 Be The Love You Wish To See In the World!
"Our deepest fear is not that we are inadequate. Our deepest fear is that we are powerful beyond measure. It is our light, not our darkness, that most frightens us. Your playing small does not serve the world. There is nothing enlightened about shrinking so that other people won't feel insecure around you. We are all meant to shine as children do. It's not just in some of us; it is in everyone. And as we let our own lights shine, we unconsciously give other people permission to do the same. As we are liberated from our own fear, our presence automatically liberates others." ~Marianne Williamson
*Have You Ever Been So Afraid To Be Seen Shining Your Light,
And For Being Seen For The Brilliance And Beauty Of Being Divine And Infinite You?
*Have You Ever Just Done Something So Incredibly Amazing,
But You Were So Terrified And Overwhelmed
That You Couldn't Enjoy It~
You Just Wanted To Get Through It?
*Do You Feel So Exhausted, Overwhelmed and Afraid
Often Times Spinning Out Of Your Body Because Of This Painful Cycle?
Hi my name is Amy, and I know what it feels like because I have been there too.
I struggled tremendously for most of my life, (no one would have ever guessed) that I was either living in a constant low level of panic/anxiety and completely out of my body or totally overwhelmed and collapsed.
Not too long ago I was even secretly terrified to speak or be seen.
Then one day I realized that I was living my life from this place.
I know it may sound crazy (and maybe even feel heartbreaking to some) but all of this was all so deeply programmed within me.
It was eye opening for me once I became conscious of the fact that I was suffering so deeply because I was living in the first chakra flight/survival mode and because of that there was absolutely no fun, and no joy in my life...
...only the constant and painful cycle of panic, fear...
exhaustion and overwhelm.
I looked at my life and how I came to this place.
What I didn't even realize was that underneath the fear and overwhelm..
I was unconsciously hiding this secret sensitivity....
I had so much guilt and shame about it that I could not even admit it out loud to anyone and I also didn't know how to be in the world if I couldn't be that.
After a lot of deep inner work, I realized that the truth was, it was terrifying and exhausting trying to hide these qualities and not be me.
Through this beautiful process I learned that the thing that caused all of my pain and suffering was rejecting these parts of myself...
...and that the truth is everyone on the face of the planet feels at one time or or another feels out of their bodies and overwhelmed, when they reject their gifts.
One of the many things I learned is that I am extremely sensitive and that fear is the shadow side of love... and when we feel this way we are the most disconnected from our Soul's Purpose and from Source.
...(who knew?)...
I also learned that if you have vows and emotions trapped in your nervous system, your chakras are not going to be balanced no matter who you are...
...and you're going to feel out of balance.
You won't feel clear...
you will have no energy...
you won't feel grounded...
you won't feel connected to your Soul and to your purpose…
OR your inner calling…
and yes, you may feel a little crazy...
and you will definitely feel an emptiness...
and like something big is missing from your life....
AND that energy healing sessions can be done anytime we feel out of balance in our life...
to balance our chakras, so we will feel more expansive...
vibrantly alive...
which allows us to feel more clarity...
energy...
and deep inner peace...
so we can feel more connected to our inner being and our sense of purpose and meaning in life!
(Who knew?)
When we reject our strengths and our gifts and we are not conscious of it and don't realize that about ourselves...
...it will make us feel crazy...
and not only feel like there is something really wrong with us...
but also like there is something really big is missing in our life.
Now I know that it was never my sensitivity that caused all of my pain in my life, it was the rejection of it and feeing like I should not be that way
that has caused my greatest suffering.
I realized through my suffering and my incredible healing pathway that it's been extremely painful not being me….
...and when I cannot be me…
...I don't know who to be.
I also realized, there's something about my sensitivity and that I process the world differently than other people...
it's not good or bad...
right or wrong...
it's just who I am and it is actually really~really beautiful and powerful.
I learned that my sensitivity allows me to sense and feel things other people may not be aware of and that is actually a spiritual gift and not the curse that I once believed.
And that having a deeply loving heart and being sensitive is actually my greatest strength...
and when I can fearlessly call upon my courage and deep inner strength to share that part of myself with the world...
it makes me the most courageous of people.
I am here to change the world one person at a time through my love, gentleness and softness...
and so now I know that I can be present in the world...
and that it is ok that I am an introvert and that I get scattered...
and sometimes overwhelmed easily in large groups...
and to balance my life I need to retreat more than most people.
And it is ok that I need lots of alone time...
when I embrace these qualities within me I can see and really feel that my sensitivity and softness is actually a gift and not the curse that I used to think it was.
That is why I am so passionate and enthusiastic about the work that I offer others because it is the healing pathway that I personally experienced that completely transformed my life from the inside out.
So now I love nothing more than holding a really safe and loving sacred heart space for people who are feeling vulnerable and raw (who feel open and ready)...
and who have the courage and strength to delve into their deep inner transformational healing work because I realize now that is also what I needed for myself.
I love that because I have suffered deeply in my life for many years that it allows me to experience the gift and power of feeling a full range of emotions... and because I am not afraid to feel my own deep suffering and pain it not only allows me the gift of being able to feel deep love and joy but it also allows me to be able to hold a really safe space for others to heal at this same level that I have healed myself.
..and now because of all of this, it is deeply humbling for me and fills me with grace because I have had the amazing honor of working with thousands of people all over the world.
So what a Soul gift it is, that we can go there and hold space for each other and make it really safe for others to go there too.
I have come to realize that no matter who you are, what your level of education is or what social or economical background or financial status is, everyone is struggling and we are all just trying to get by and survive…
and when we're not connected to our Soul and to our purpose, life is going to be really~ really painful and difficult.
Now today I feel completely aligned with my Sacred calling, and I am so grateful for everything that I have been through...
because of all of the suffering and pain I have experienced...
not only has it created more space for me to also now be able to feel deep joy and love by healing through it...
but it also allows me to hold space for others... because the truth is if I cannot experience my own pain and suffering... how am I am I going to be able to be in in the presence of others as they go through there deep inner healing process?
That is the raw beauty and power of it, because if I was not willing to go into the trenches where there is great pain within me, I would never be able to hold space for others in this beautiful way... and I truly believe with all of my heart that when we are all able to be present (and hold a Sacred presence) in the face of another persons pain and suffering~ (without trying to fix them) just holding space for them...and we are able to do that for each other~
that is when we are doing our part in healing humanity and literally creating Heaven on Earth.
That is why I am so passionate about the work I do and why I love nothing more than now being able to hold that Sacred space for others to also heal...
because the process was so beautiful and powerfully healing for me.
More About Amy
Looking back on her life, Amy realizes now that she has always been Divinely guided to people who are considered the most brilliant and heart centered healers in their field.
Amy can see and feel how she has always been lead and even pulled by a Universal Intelligence to work for people who have been considered top in the field of healing and this has all beautifully and synchronistically guided her to where she is today.
Her lifelong career in the healing arts started out at the young age of 15 years old working as a veterinary assistant.
She quickly worked her way up as a veterinary technician working with 2 different doctors on and off over the course of 15 years~ both veterinarians were considered master healers and top in their veterinary community.
Through a significantly powerful and painful series of events...
Amy's world opened up to alternative medicine and she followed her passion and her heart and sought out a position as an integrative medicine veterinary technician.
The last 2 years in the field of veterinary medicine Amy was hired on the spot as her personal liason' where she feels she gained a much deeper level of brilliance, wisdom, awareness that also allowed held space for her innate ability to express a deeper level of compassion and love in the field of healing.
Amy feels she was fortunate enough and blessed to work with this holistic veterinarian who is now world renowned and considered one of the top integrative medicine veterinarians in the country.
All of this eventually launched her on the path of energy work and self healing and opened her career up to a whole new and exciting level.
These beautiful series of events all created a beautiful opening for Amy that eventually lead her on the path of her own emotional and spiritual path of deep self~healing but also deep into the beautiful and powerful art of energy healing.
Since 2005 Amy has studied with (and worked with) some of the top world renowned master/healers/teachers and leaders in the field of energy medicine.
Are You Ready To Shine Your Light
And Embrace Divine and Infinite You?!
All sessions include anything you need and prefer in the form of spiritual direction/guidance, the many facets of doing deep inner work, emotional support, releasing trapped emotions, with the use of a beautiful blend of state of the art energy healing modalities ...
to assist you in not only supporting your nervous system...
but also helping you to move beyond your most challenging vows...
and programming in your chakras.
Although it is virtually impossible to describe a healing session with words alone, through the synthesization of the extensive state of the art energy medicine training she has learned how to gently invite your energy system to come into re-alignment with your Soul's Divine and unique purpose and feeling connection to your own innate rhythm and balance.
Each person's experience is highly individual, the intention throughout each of your long distance healing sessions will be customized to focus your healing on your specific needs, and blocks and designed with the intention to gently create an opening for you to be able to touch your Soul and reawaken to the power, beauty and the brilliance and truth of what it feels like to be Divine and Infinite YOU... maybe deeper than you ever have before.
Please Go To The Section Above That Says "Heart Space"
Or Go To This Link Below To
Hear What People Are Saying About Their Sessions With Amy~
"The doctor of the future will give no medicine,
but will interest his patients in the cause and prevention of disease." ~Thomas Edison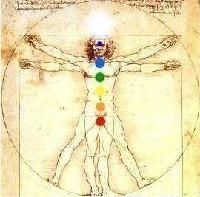 PLEASE NOTE:
Sessions are never to be used in replacement of medical supervision and care from your primary doctor. Energy sessions have the ability to compliment any medical care that is already being given but it is never advised you stop any form of medical treatment.
Please see my disclaimer below for more information.
To remain within the integrity of my practice, I do not claim to perform miracle healing or offer medical intuition.
Energy sessions are very subtle and works with the spirit of the person, and because of this, rather than working through a family member, I need to work directly with the person and work as a spiritual guide. In Energy Medicine, is about bringing you spirit back into your life and your body so you can live your fullest potential where ever you find yourself to be in the present moment. th my experience with major physical/emotional trauma and major illnesses I believe the best place is in the hospital and/or under the care of the doctors and surrounded by family members who love them.

I primarily work with people who are looking for support in their transformation, I offer energy sessions and Spiritual Directions/ Life Purpose consultations which tends to bring people a deep sense of peace and inner stillness to their lives. In the work that I do, healing is not about curing, it is to awaken within the person their own ability to heal through transcendence of their life circumstances which leads to their own personal empowerment. It may be difficult to fathom, but a person bound to a wheel chair can be 'healed' if their spirit is fully present in their life and they are living their life with purpose, enthusiasm and joy.
Thank you!