About Amy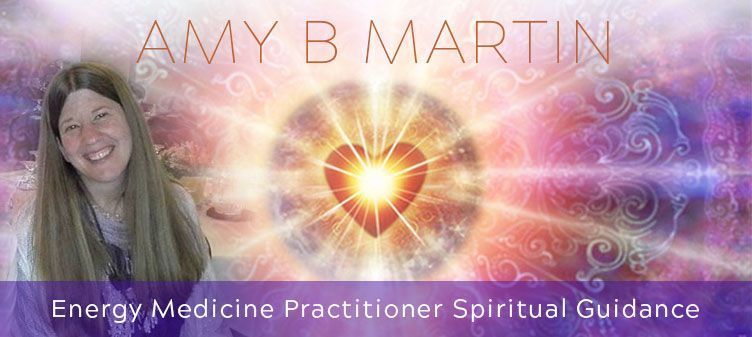 "Compassion is not a relationship between the healer and the wounded. It's a relationship between equals. Only when we know our own darkness well can we be present with the darkness of others. Compassion becomes real when we recognize our shared humanity." ~ Pema Chödrön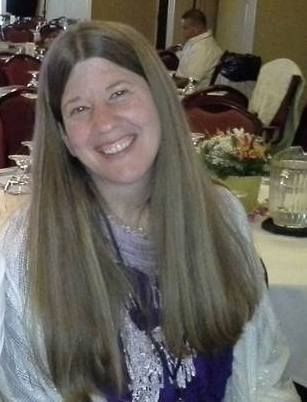 Amy B. Martin
Certified Master Energy Practitioner
Spiritual Direction/Guidance
Soul Readings/Life Purpose Readings
Amy has trained with some of the leading master teacher/healers and practitioners in the field of energy work field
*Licensed Massage Therapist/ Board Certified by the (NCBTMB) National Certified

Board For Therapuetic Massage and Bodywork
*Specializing in Chakra Healings and Energy Attunements
*Certified Full Spectrum Vibrational Practitioner
*

Crystal Bowl Sound Therapy Included In Each FSH Session
*Certified Life Purpose Mastery/ Profile Master
*Certified Emotion Code Practitioner
*Certified Reiki Master Practitioner
*Cranial Sacral Practitioner
*Certified In Several Other World Renowned Healing Modalities
* Amy also has training in the use of Western Herbs, Essential Oils, Homeopathy and Flower Essences
*Amy is a 2010 graduate of the 3 year immersion program at the Rhys Thomas Institute of Energy Medicine
Amy is the chosen healer by Margaret M Lynch.
She is a graduate and a teacher's assistant at the Rhys Thomas Institute which is a world famous energy school offering a powerful 3 year personal transformation immersion program.
Amy has been working in the field of healing arts for almost 30 years and has received extensive training in many other world renowned energy modalities.
Today, she is considered a world-class certified Energy Work Practitioner.
Amy specializes in seeing the core Soul quality of her client's truest source of authentic power and what is blocking it.
Her intuitive gifts and skill in Full Spectrum Energy Work allows her to facilitate massive change for her clients resulting in more...
love.... energy... confidence... inner peace... and clarity...
allowing you to live a more radiant heart centered life.
Amy has been a teachers assistant (TA) of the RTI 3 year transformational immersion Life Mastery Training (LMT) program levels I, II, III, since 2009, as well as, a teachers assistant for the RTI Enlightenment Circle and Life Mastery Coaching Programs since 2013.
She has been studying the deep transformational Energy work practices that are taught to students at the Rhys Thomas Institute in tandem with Crystal Bowls and Full Spectrum Healings, since 2007 and with Margaret M Lynch since 2009.
If you want to unlock the secrets of the Universe, think in terms of ENERGY, FREQUENCY and VIBRATION
~Nikola Tesla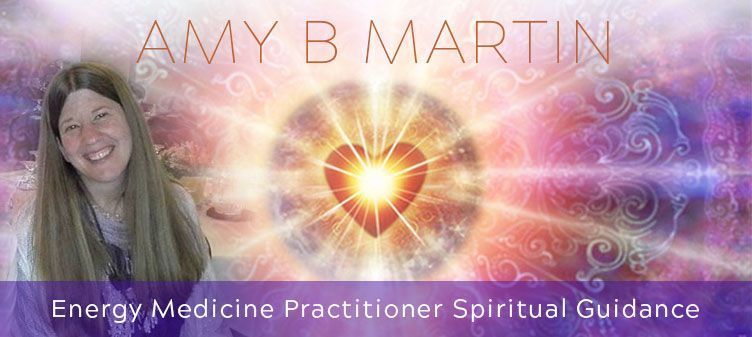 Spiritual Guidance and Transformational Energy Work:


Spiritual direction/guidance allows you the opportunity to enhance your life by:
*Learn to feel the difference the language of your Soul and your mind/ego and how your inner guidance and you heart specifically speaks to you
*Learn how to live your life and your purpose from your Soul and the deeper callings within you
*Feel a greater sense of self love, acceptance, peace, joy and fulfillment
*Feel deeply held in love and a really safe compassionate Sacred space as you step into your willingness and courage to heal
*Heal Through Unprocessed Feelings, Emotions... Traumas and Wounding... and so much more!
Spiritual guidance is woven throughout each energy healing session in allowing healing to be experienced and anchored in at a much deeper level.
The energy work opens and clears the chakras, with gentle and loving support bringing underlying emotional and physical blockages and deep inner programming to the surface to be transformed...
...this Sacred process also beautifully and powerfully assists iin gently rewiring the nervous system allowing for a sense of lightness and freedom and quicker path to greater clarity, energy, confidence and deep inner peace.
Sessions include anything you feel you need (and prefer) in the form of emotional support, deep feeling work, chakra support and energy work/clearing, releasing trapped emotions, chakra balancing and/or spiritual direction/guidance.
Amy uses RhysMethod® crystal bowls downloads which are a very gentle yet powerful and healing way to support your session.
Crystal bowls are a beautiful way to assist us in quieting the mind so you can feel the voice of your Soul harmonizing the mind, body, emotions and spirit increasing deeper sensations, feelings and connection to your Soul and your purpose. They compliment energy sessions very well or they may be listened to on their own.
Highly in demand, Amy has worked with thousands of people worldwide.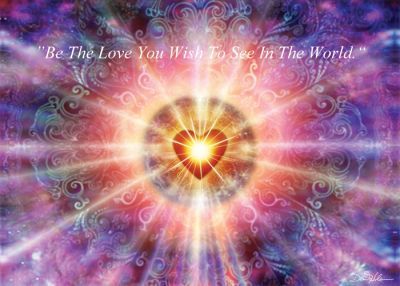 Amy has been a teaching assistant in the Rhys Thomas Institute of Energy Medicine and doing private energy work sessions with Rhys Thomas's students and Margaret Lynch's inner circle, since 2009.
She loves nothing more than to hold a really solid and safe container~ and Sacred space~ for people to dive deep in their inner work and remember who they are at he deepest level.
Amy's passion is to validate people and help them feel seen and loved no matter where they are in their personal healing journey, so that they are able to fully step into their spiritual healing gifts and their life purpose... because she truly believes with all of her heart that the world needs more conscious heart centered healers and leaders.
Amy loves nothing more than to share with people about how she perceives this deeper and Sacred Soul aspect of them and then she focuses on nurturing those innate qualities within them to bring out more and more of the positive Divine and Sacred gifts they were born with.... and reminding them that there is a core essence of each of us~ a Divine spark that lives inside each of us~ and that those qualities within us that never change.
There is so much power and beauty when we understand our Divine Connection and what our life's purpose is.... especially when it drives people crazy to not know what their life purpose is.
Every single person on the planet knows what their problems are, but we often forget about what is beautiful, wonderful, amazing about who we are and the unique spiritual gifts that we are here in this lifetime to offer the planet.
During healing sessions with Amy she also offers a lot of life purpose work with her clients since she feels it helps us all understand at a deeper level who we really are.
Just imagine how powerful and beautiful it would be to be able to have regular conversations with your Soul to receive a higher level of insight and guidance and to get regular healing doses~ and a constant drip of guidance from your Soul.
The energy work Amy does is help people learn how to embrace their spiritual gifts, their life purpose and even their sensitivity... they are her favorite things to do... and of course in sessions, we talk about all aspects of life, relationships, family, money, career, and health.... all of the infinite things we all worry about.. and then beautifully integrate it all at the end with the use of crystal bowls and a powerful full spectrum energy sessions.
Imagine how different all of our lives would be if we were able able to live with Divine grace and ease and to be able to be fully present in our spiritual truth and move beyond all of our human suffering and doubt… and to know in the core of our being that we are Spirit~ and as Spirit ~we are all connected and embraced and supported by the Divine and Infinite love and oneness that is always all around us.
Please Go To The Section Above That Says "Heart Space"
Or Go To This Link Below To
Hear What People Are Saying About Their Sessions With Amy~
"The doctor of the future will give no medicine,
but will interest his patients in the cause and prevention of disease." ~Thomas Edison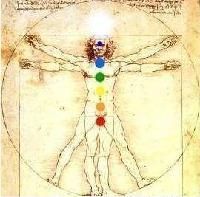 PLEASE NOTE:
Sessions are never to be used in replacement of medical supervision and care from your primary doctor.

Energy sessions have the ability to compliment any medical care that is already being given but it is never advised you stop any form of medical treatment.
Please see my disclaimer below for more information.
To remain within the integrity of my practice, I do not claim to perform miracle healing or offer medical intuition.
Energy sessions are very subtle and works with the spirit of the person, and because of this, rather than working through a family member, I need to work directly with the person and work as a spiritual guide. Energy Transformation Work, is about bringing you spirit back into your life and your body so you can live your fullest potential where ever you find yourself to be in the present moment. th my experience with major physical/emotional trauma and major illnesses I believe the best place is in the hospital and/or under the care of the doctors and surrounded by family members who love them.

I primarily work with people who are looking for support in their transformation, I offer energy sessions and Spiritual Directions/ Life Purpose consultations which tends to bring people a deep sense of peace and inner stillness to their lives. In the work that I do, healing is not about curing, it is to awaken within the person their own ability to transform through transcendence of their life circumstances which leads to their own personal empowerment. It may be difficult to fathom, but a person bound to a wheel chair can be 'transform' if their spirit is fully present in their life and they are living their life with purpose, enthusiasm and joy.
Thank you!