There is no right or wrong way to create an altar, but when you're using one to create a vision for your day or even year ahead, it can be really beautiful to tune in to your interior and allow yourself to be guided in the process. However, what's most important is the devotion you bring as you create it and tend to it.. and hold it just as tenderly if you were tending to your Soul.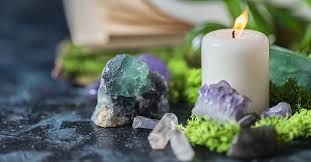 Because altar work is an active process~ it is like a garden that requires Sacred honoring... and tending to... with intention... and attention... just like any your vision you may have does.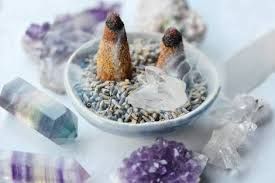 It Is Not Necessary Or Needed
But Many People Find It Very Powerful To Use These Things
As A Beautiful Way To Connect With Their Alter Everyday
And Enhance The Energies:
Purifying, Cleansing, Clearing, Increases Relaxation:
Sage/Palo Santo (Grief)/SweetGrass
Crystals/Gem Stones
Rosaries
Prayer Beads
And/Or
Special Totems or items that you may have been gifted to you or you may even have found in nature that may be Sacred or have a spiritual meaning or significance for you.
(For me personally I only use candles that are made from pure bees wax, and have lead free wicks... and I only use organic chemical free essential oils. If you are not aware of this, I highly encourage you to please do your own research and tune in to your own resonance about this)